How our users help Tally grow
Filip and I are bootstrapping Tally and although it's still early days, we can definitely already reap the benefits of building our own small community. Here's how Tally users help us grow.
In the summer of 2020, we decided to build Tally, a simple way to create forms for free. Why another form builder you might wonder? We shared more about the why and the how earlier this year.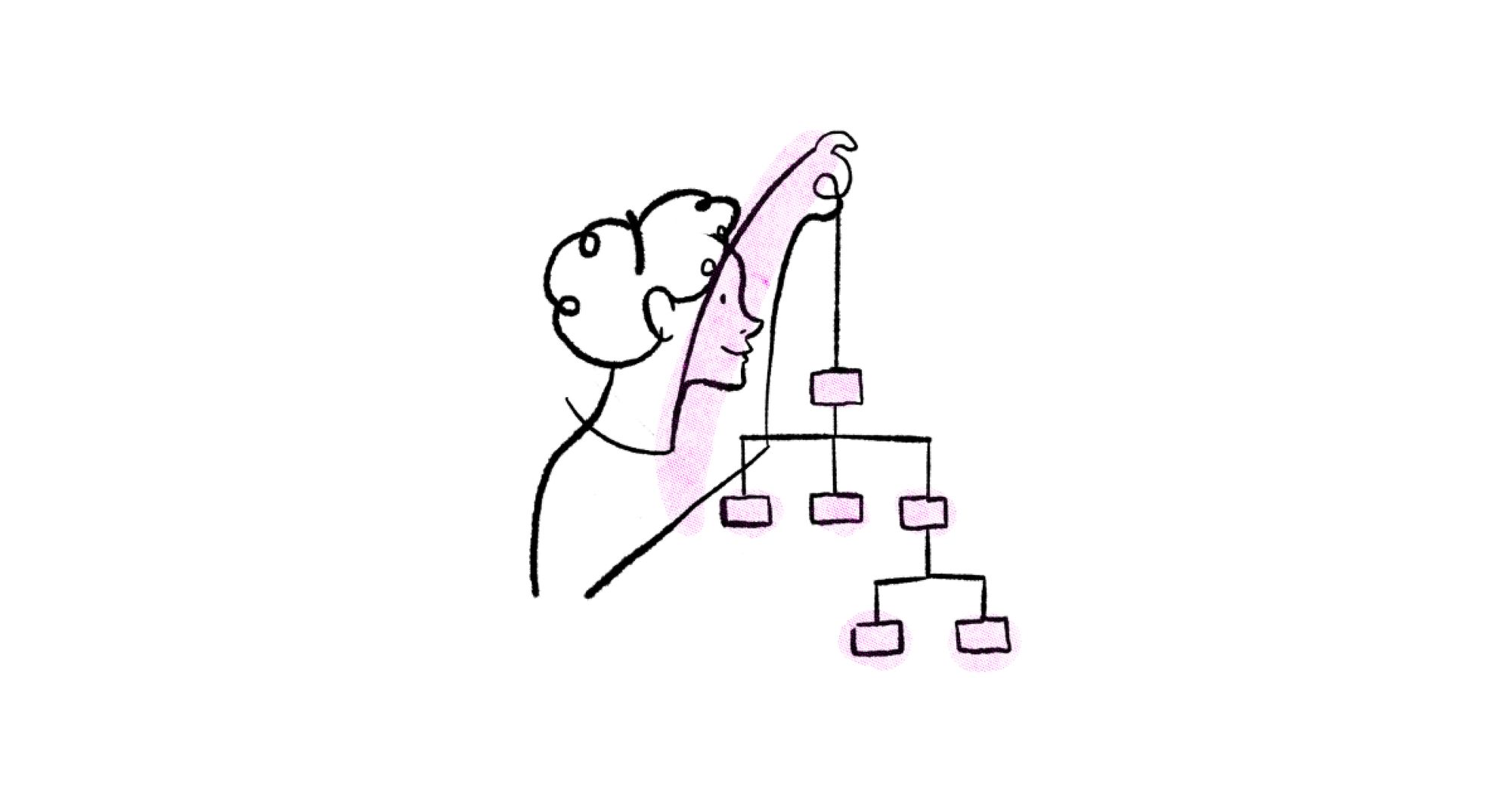 My co-founder Filip and I are bootstrapping, which means we are building Tally from the ground up with nothing but our personal savings. We're sharing our growth and learnings along the road, and we owe a lot to our community of early users, who became our biggest ambassadors.
Community building has become the growth fuel of many successful SaaS companies, and although it's still early days, we can definitely already reap the benefits of building our own small community. Here's how our users help us grow.
Showing us the way
We created a Slack channel when we launched our MVP and invited everyone that we talked to about Tally. Besides our Slack channel, we embedded feedback forms (like the one at the end of this post) on all our blog posts and help pages.
We receive dozens of feedback requests every day and religiously process all of them. Talking to our users helps us to detect pain points and prioritize our roadmap. We share our progress with our users in our slack channel, on our changelog, and email them when we launch a feature they requested. As a Tally user, you can have a great impact on our product, which results in a higher involvement and a very rewarding community.
Helping us build Tally
From design improvements to helping us out with integrations or referring us to the right person, our users have a bigger network and a lot more knowledge than a small team of 2. So when people offer help, we take it!
Since we've launched multiple language support for our forms, we've had several people reaching out to help us with translations (thanks Gabo 🇵🇹 and David 🇨🇿 😉). So we created a Tally form with every string that needs translation and our users can help us translate if they want to add a new support language to Tally.
Creating content
We're lucky to have very talented content creators amongst our Tally users. Tally users contribute by creating content in several ways.
Promoting Tally
I guess the most important thing is that happy users are your biggest promoters. Whenever somebody on the internet is looking for a form builder, you want your users to be there and suggest Tally. We're so grateful for the support we're getting and can't wait to see our reach grow together with our user base.
We're lucky to get featured and reviewed regularly by our users. Here's a couple of posts that pushed our user growth: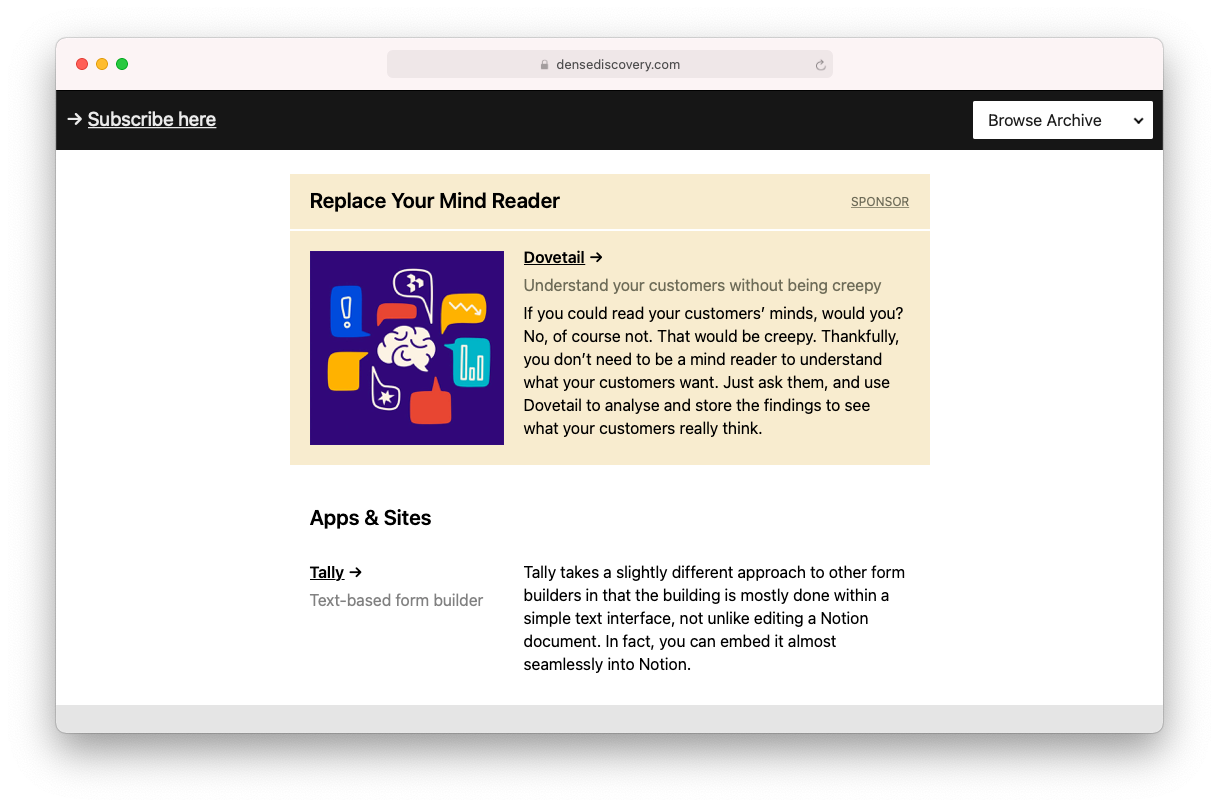 99% of Tally's features are free, this means that most of our users don't pay for our product. But when free Tally users create and share a form, a 'powered by Tally' badge is added to their forms. The badge is becoming an important growth channel and is bringing in 10% of new users.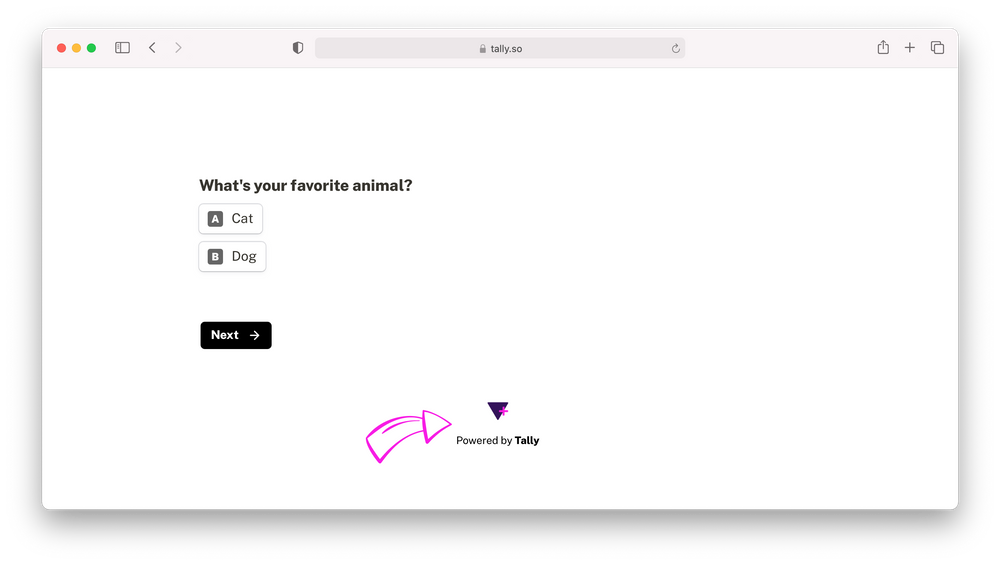 We also recently launched our first Affiliate program, because users started asking for it. We didn't want to overthink it and just made a Tally form to create your unique affiliate link. We don't have an automated system (with a shared dashboard and automated payments) yet but are planning to share an export of new sign-ups and arrange the pay-out on a monthly basis. Anyone can now become a Tally Affiliate Partner and get a 20% (recurring) commission for every new Tally Pro user that signs up through their affiliate link.
All of this, thanks to our users! 💜
Thanks for following our journey, and don't hesitate to take Tally for a spin if you have a few minutes.