This guide is made by Minh-Phuc Tran
I'm a software engineer and love building SaaS for makers and developers. I share my journey daily on Twitter, and I occasionally write programming tutorials and share lessons learned from bootstrapping SaaS on this site.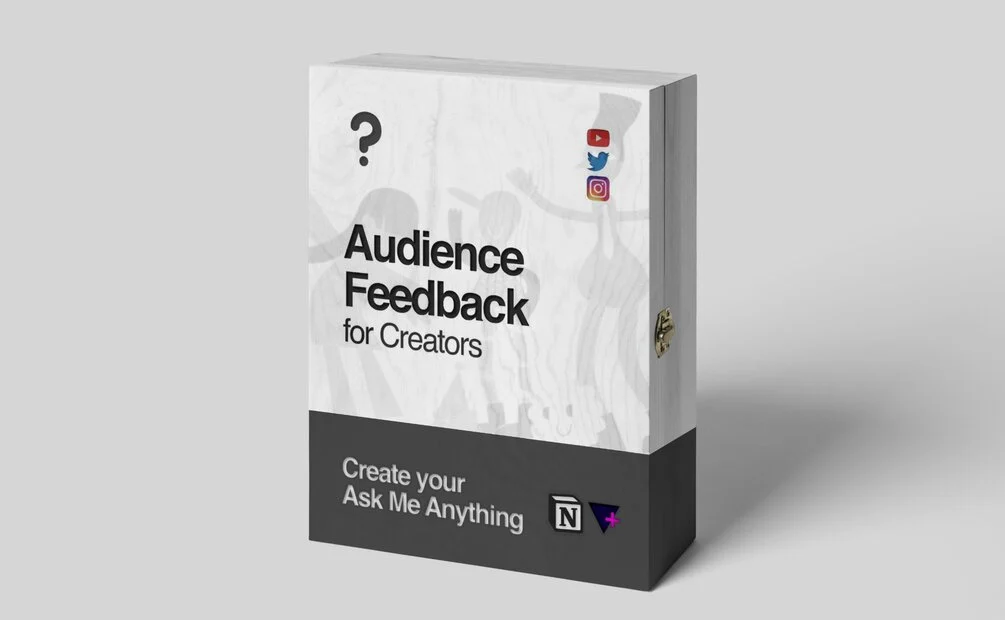 If you're building an audience, you've probably received a lot of feedback from your audience across DMs, comments, and emails. Feedback is a gift but keeping up with answering across all channels can be challenging. That's why I created a way to organize queries combining 2 awesome no-code tools: Tally and Notion. Here's how to gather audience feedback or create an AMA in 4 easy steps.
How it works
Start with this feedback form template and customize it to your needs.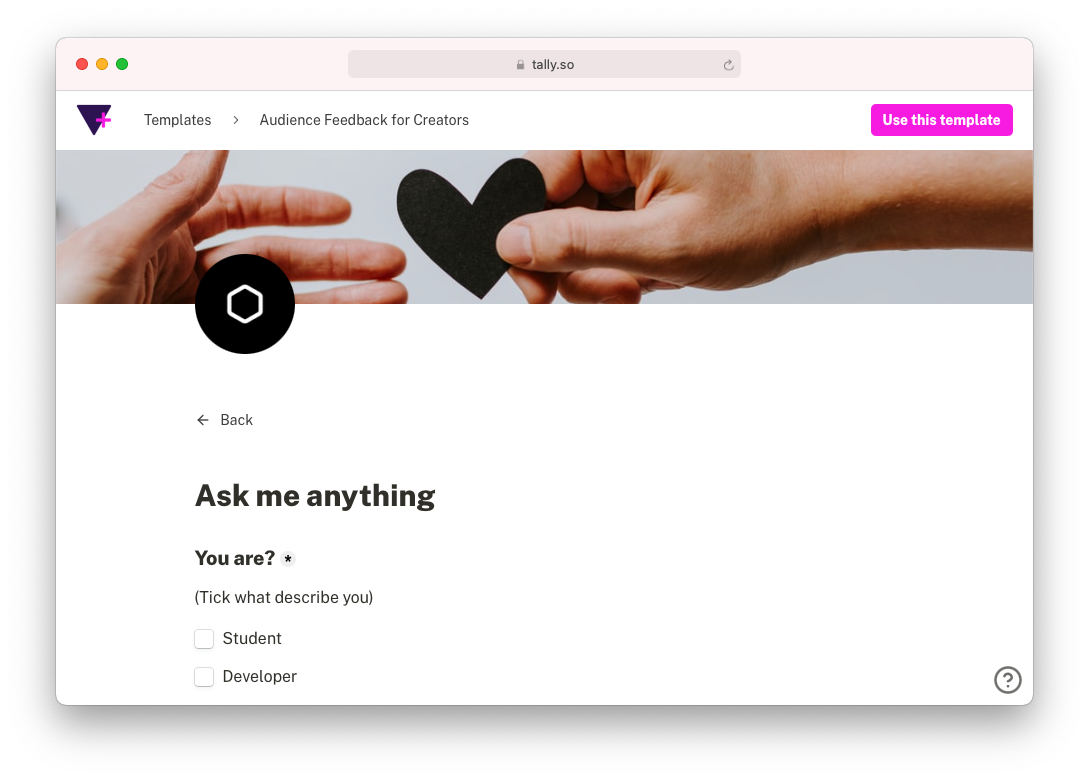 Get Audience Feedback for Creators (for free or make a donation) including the Notion template and instructions.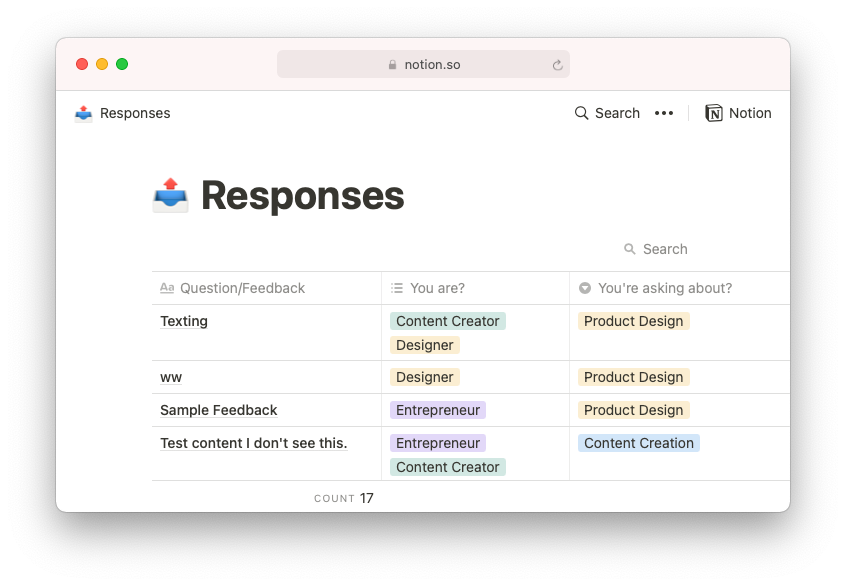 Connect Tally to Notion with the Notion integration