Bootstrapping our SaaS from $10K to $20K MRR
It took us 1 year to grow our form building tool Tally to $5K MRR. Today, 8 months later, we couldn't be more proud to share that we have surpassed the $20K MRR milestone.
Tally was born in the summer of 2020 out of a frustration with existing form builders and outrageous pricing plans. With a team of 2 (Filip and myself) we bootstrapped Tally to a simple and powerful form builder, trusted by more than 36,000 creators and startups worldwide.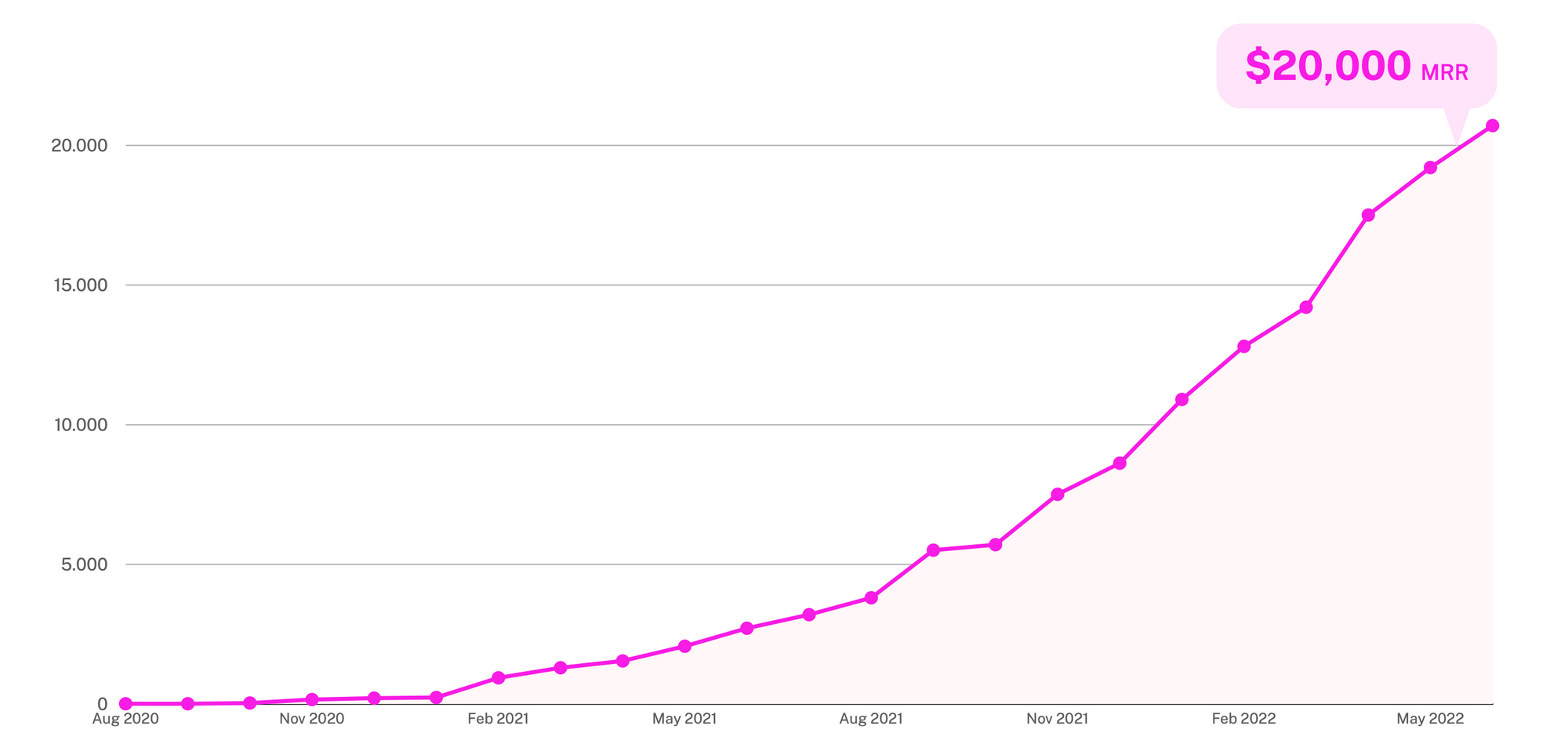 Some stats
🛠 We started building our MVP in the summer of 2020
💁‍♀️ Shared our MVP in September 2020
🐱 We launched publicly on Product Hunt in March 2021
👥 Tally has 36,560 total users
💳 775 of them are paying Tally Pro customers
💰 This results in $20,700 MRR
We got to this point by following our own path. We're proudly independent and we run a profitable business supported by our users' subscription fees. We chose to bootstrap Tally because it allows us to grow at our own pace, and make choices independently in the best interest of our users.
---
If we haven't met before, here's a recap of our journey:
How we went from MVP to Product Hunt launch
How we bootstrapped Tally to $5K MRR and 11K users
Wrapping up 2021 with $8.5K MRR
Bootstrapping Tally to $10K MRR and 20K users
---
We share our milestones and learnings as we grow, and for this occasion we decided to answer the 3 questions we get asked the most:
1.  How we grew from 10k to 20k MRR
We found our very first users through cold outreach, building in public and answering questions in no-code communities and on Twitter, Reddit and Indie Hackers. We described every step from building our MVP to our Product Hunt launch in this post.
Product Led Growth
Nowadays, when you discover Tally, it's most likely through one of our 36.000 users. "The best advertising is done by happy users" and happy clients help us spread the word about Tally.
Besides word of mouth, our product itself has become our biggest acquisition channel. Tally is largely free, and free users have a "made with Tally" badge displayed on their forms. This results in more visibility for our product, new users and eventually paying subscribers. We describe how our growth flywheel works in this post.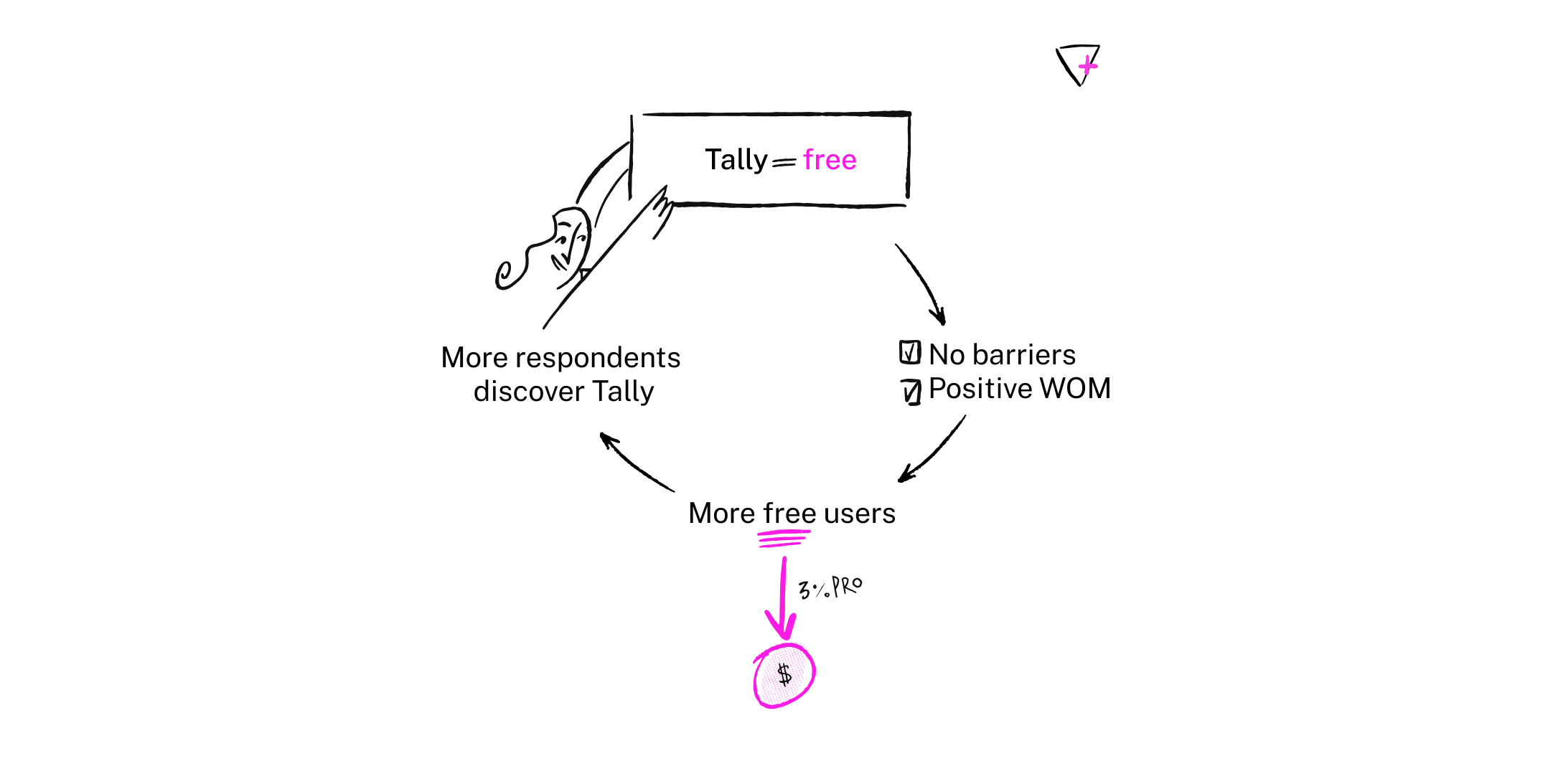 Currently our main acquisition channels are:
Search
"Made with Tally" marketing
Twitter
Laser focus on customer support
Our growth is fueled by our customers, not by investors. And since we're customer-funded, our users are our number 1 priority. In order to make our users happy we have a laser focus on customer support. We spend 50% of our time talking to our users and answering questions on Slack, Twitter or email. We strongly believe that real-time and personal support is what helps us differentiate ourselves, and what turns users into ambassadors.
Providing value, every day
At the core of our growth lies, of course, a product that people love to use. Filip has shipped some of the most impactful features in the history of Tally in the past months. We've added a column layout and released new ways to customize forms which have been highly requested and make Tally even more powerful.  We will continue to listen to our users, improve our product and ship regularly.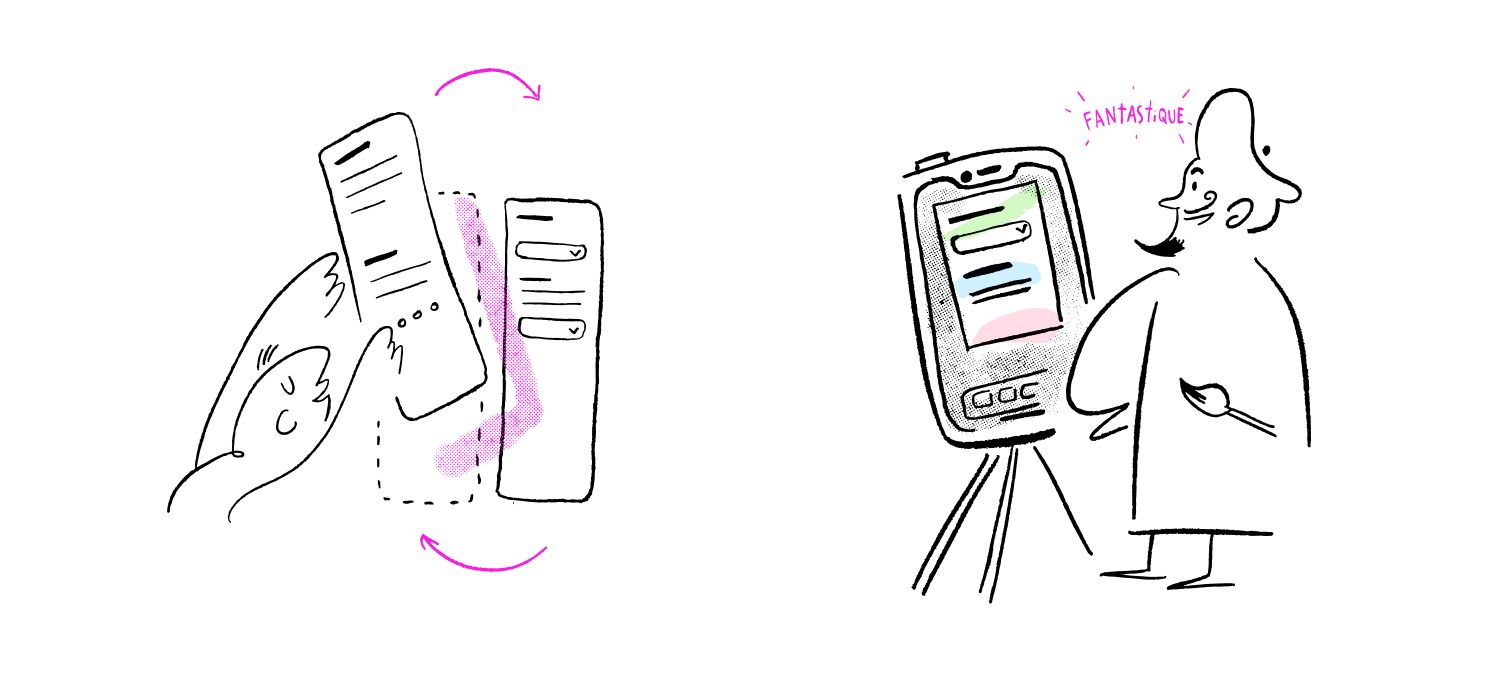 ---

2.  How we're scaling customer support
As mentioned before we dedicate 50% of our time to customer support. To be able to do this while also building and marketing Tally, we need to manage our time in a strict manner. We don't hop on calls and rarely have meetings (as we don't have employees).
The process
The main channels through which we interact with users are Slack, email, and Twitter.
Slack: Filip handles technical questions on Slack and we aim to respond within the hour.
Email: we use Missive as a collaborative team inbox. Marie handles the first line of support and assigns technical questions or bug reports to Filip. Facebook messages are also handled through Missive.
Twitter: Marie manages our Twitter account and aims to reply to tweets within the hour and DMs on the same day.
Next to these channels, feature requests can also be submitted through Tally forms embedded on our roadmap and our help center. We keep track of all requests in Notion and add upvotes manually. We will automate this process in the coming months to save time and to create a more transparent upvoting process.
When we decide to build a new feature, we move it to our public roadmap and once it's launched we add it to our change log.
Documentation
We rebuilt our help center in the beginning of this year, to make sure users find the answer they're looking for. Frequently asked questions are being added to our help center and turned into tutorials.
We're planning to include feature requests in our help center as well, so they turn up in the search results of users, and again save us time.
Scaling the team
Besides a team of 2, we're also partners in life and parents, which means it's very difficult to take time off as a family. Since we launched Tally in the summer of 2020, only one day went by without checking in on Tally (when our daughter was born). We cannot take a holiday without providing customer support on a daily basis.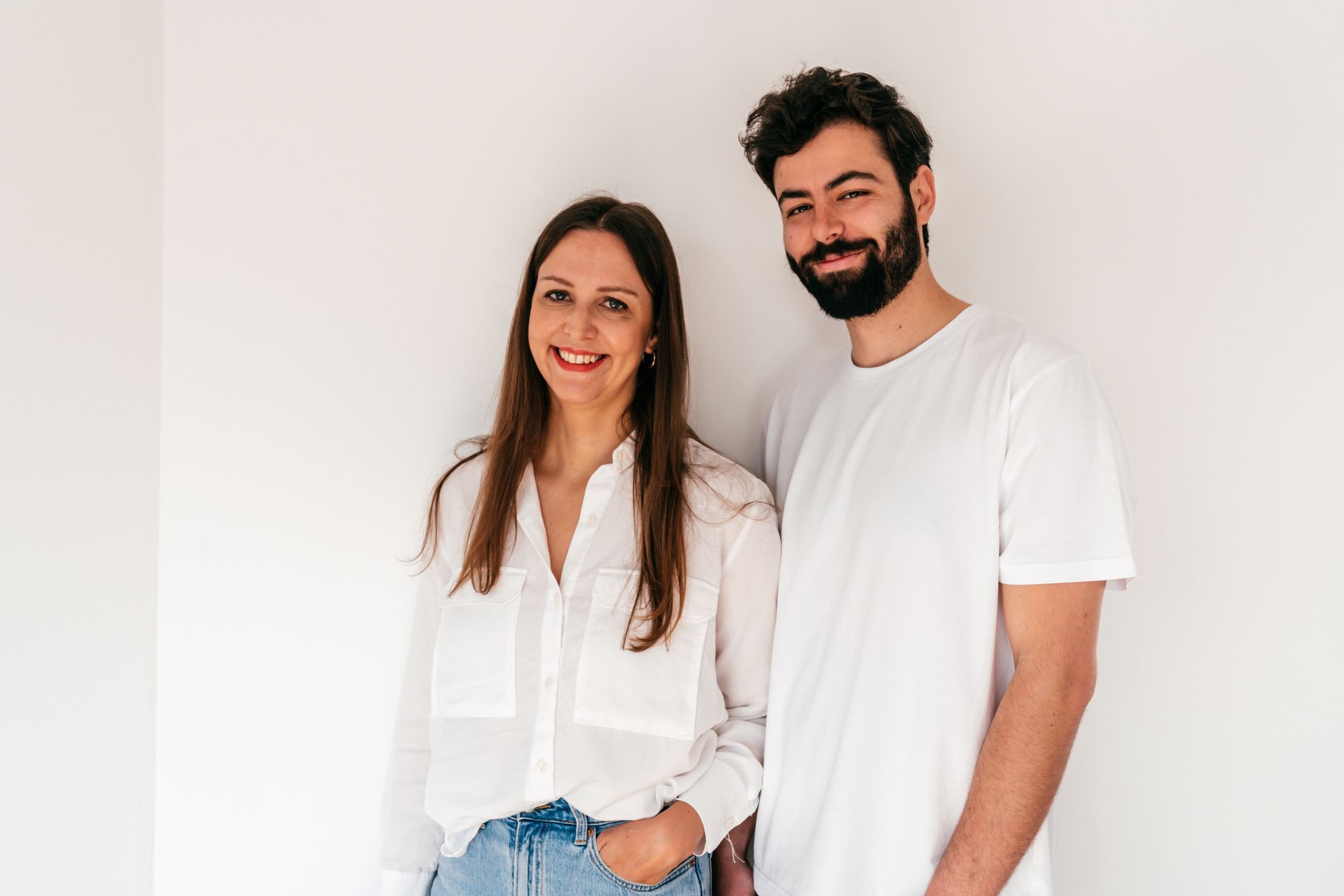 This also means we currently don't cover support in multiple time zones. More than half of our users are based in the U.S. and we are based in Belgium (Europe).
In this regard, running a business as a family might be our weak spot. Today we still manage to cover the workload by ourselves, but we will be looking for help on the customer success front by the end of 2022. This will help us to focus on growing Tally while still offering first-class support. Drop us a message if you're the Tally wizard we're looking for 😉.
---
3. What does it cost to run Tally?
A question we get asked a lot is how much it costs to run a freemium product, so we made an overview of our software costs to share with you.
💁🏻‍♀️
Some notes

- We haven't spent money (yet) on paid advertising
- This overview does not include salaries, taxes (differs per country)
- The overview shows recurring monthly costs, one-off purchases are not included
- This is not a list of our full stack. We use lots of free tools that are not included here (such as Figma, Buffer, Tweetdeck, F5Bot, TablePlus, Umami, MixPanel, and Github)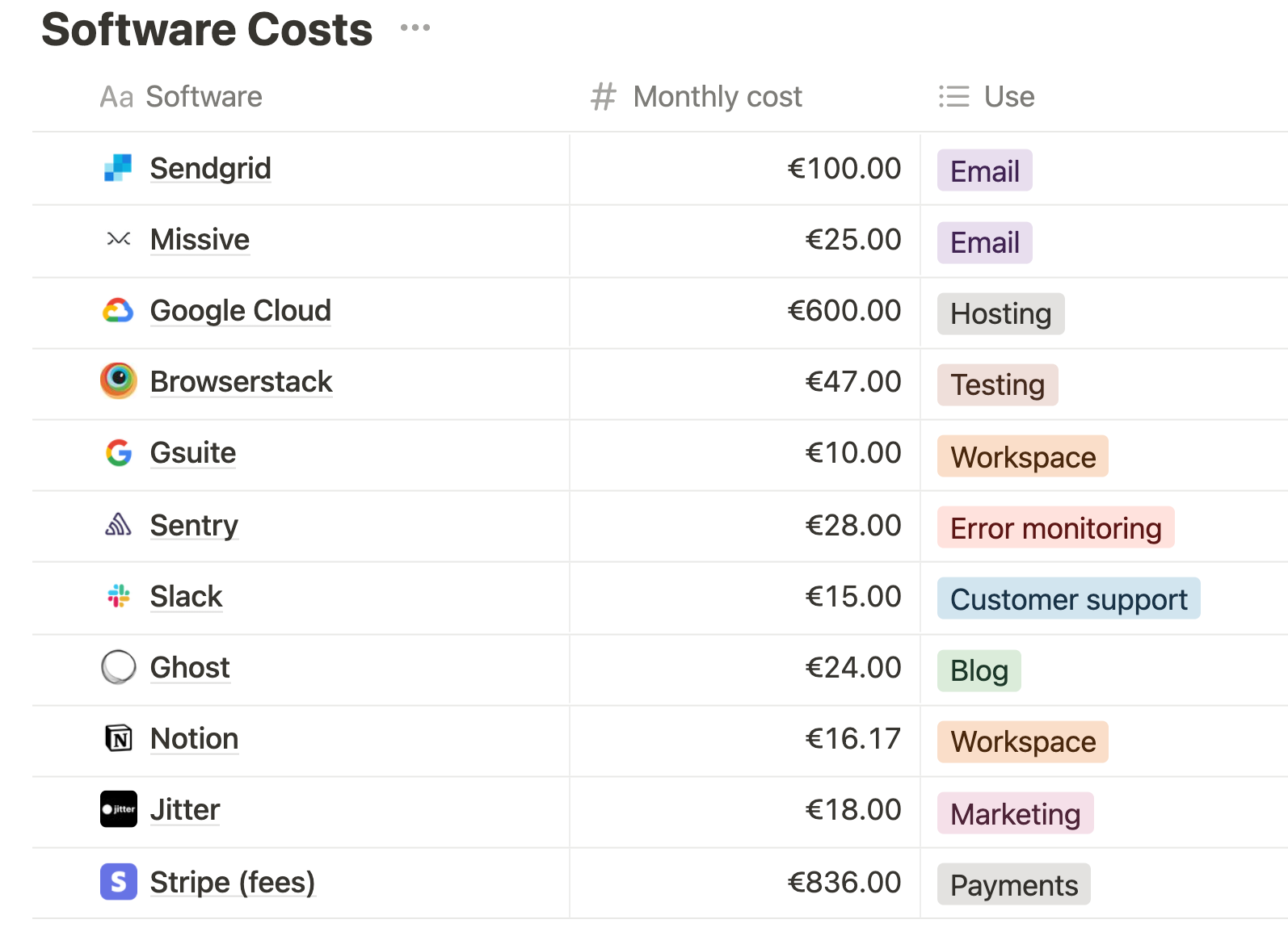 If you made it this far, thanks for reading! You can follow our journey on Twitter and feel free to take Tally for a spin, it's free and we hope you'll love it.