Connect your Tally forms to Notion and send responses straight to your Notion database.

Right now, Notion is testing a private beta of their API with a small number of users before they roll it out to the public in Spring 2021. If you have access to the private beta Notion API you can now sync your responses to your Notion database.
Feel free to share your feedback with us! To apply and stay in the loop on all things Notion API you can join the API beta waitlist here.

How it works
1. Set up your bot
In order to sync your Tally form responses to Notion, you first need to create a bot to access data within Notion.
To start, log into your Notion workspace and make sure that your are an Admin of this workspace (see Settings & Members → Members).
Then go to Settings & Members and click API.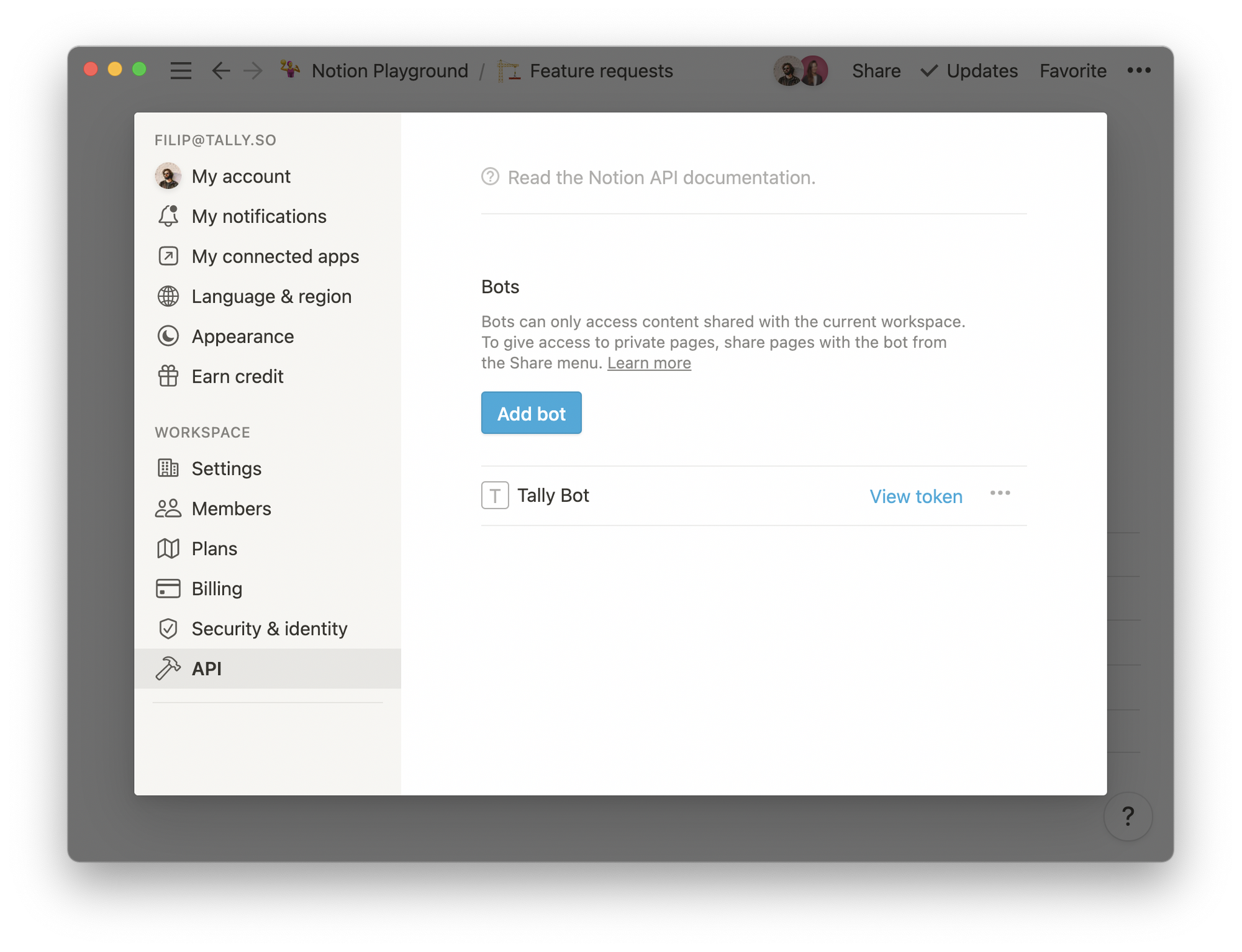 Click Add a bot and name your bot, then click create.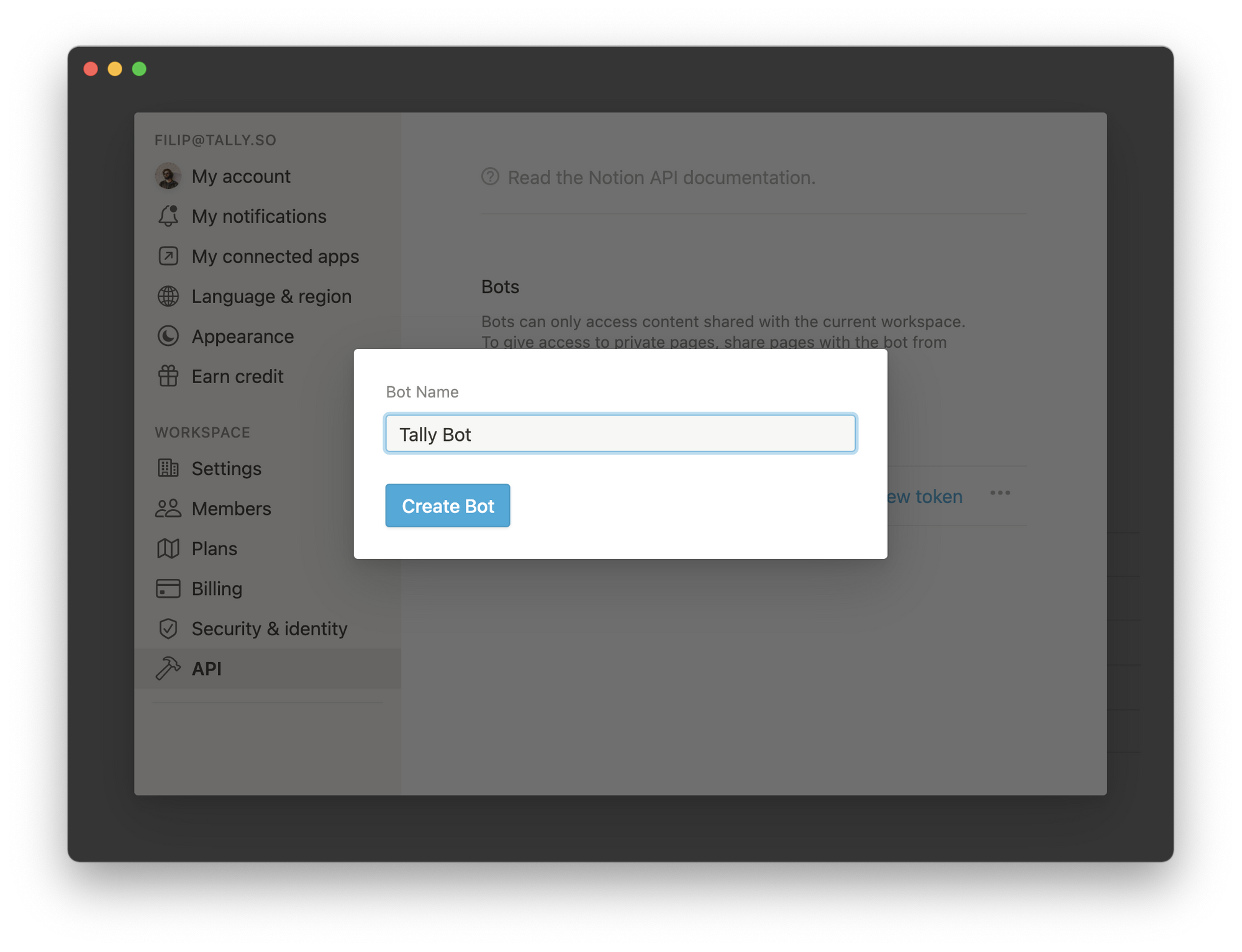 Click View token to get the bot's API token and copy it (we'll need it later in the proces).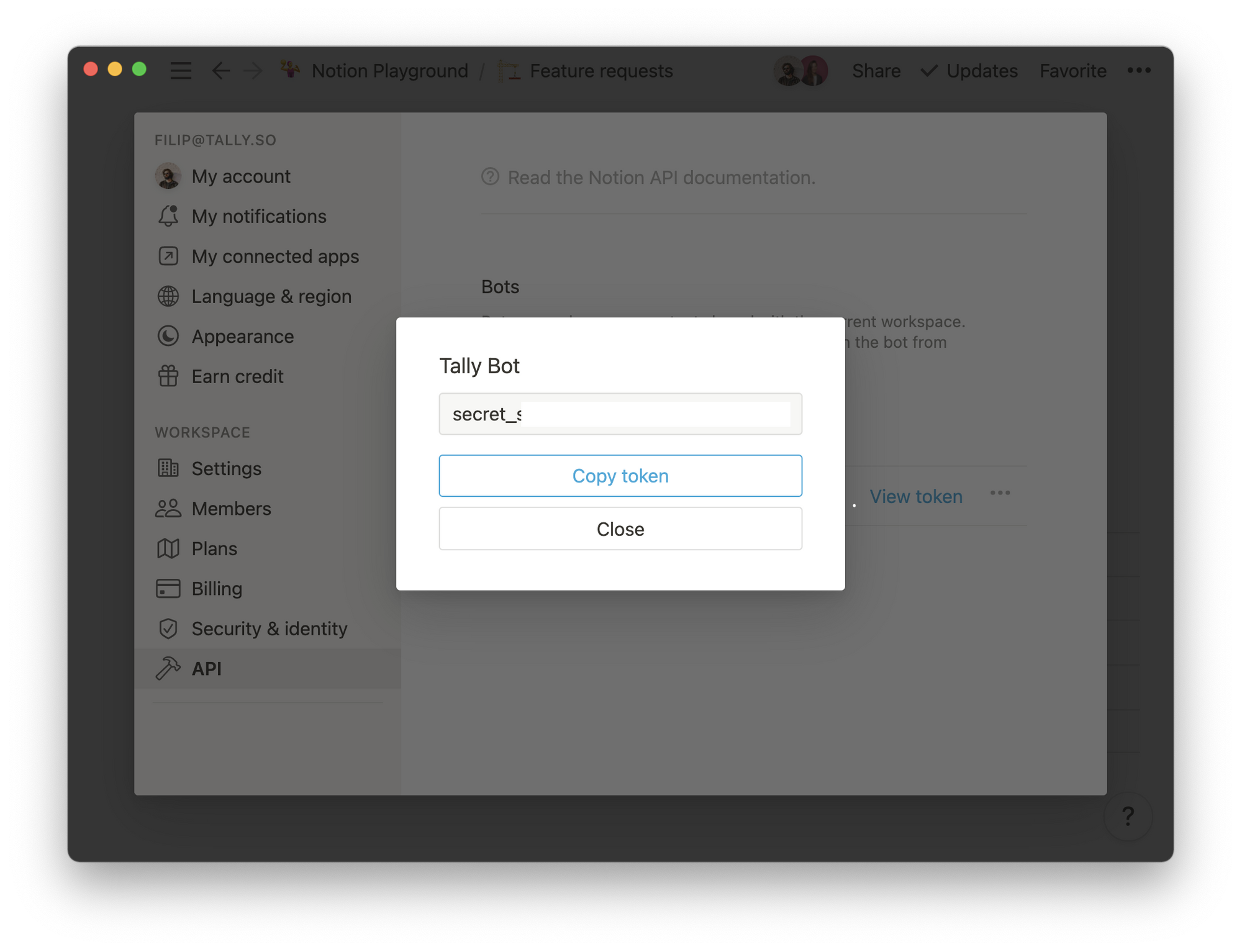 2. Connect your bot to a Notion database
Create a database page in Notion. If you are using multiple choice, dropdown, or checkbox fields in your Tally form, you have to manually add all possible select options to your Notion database.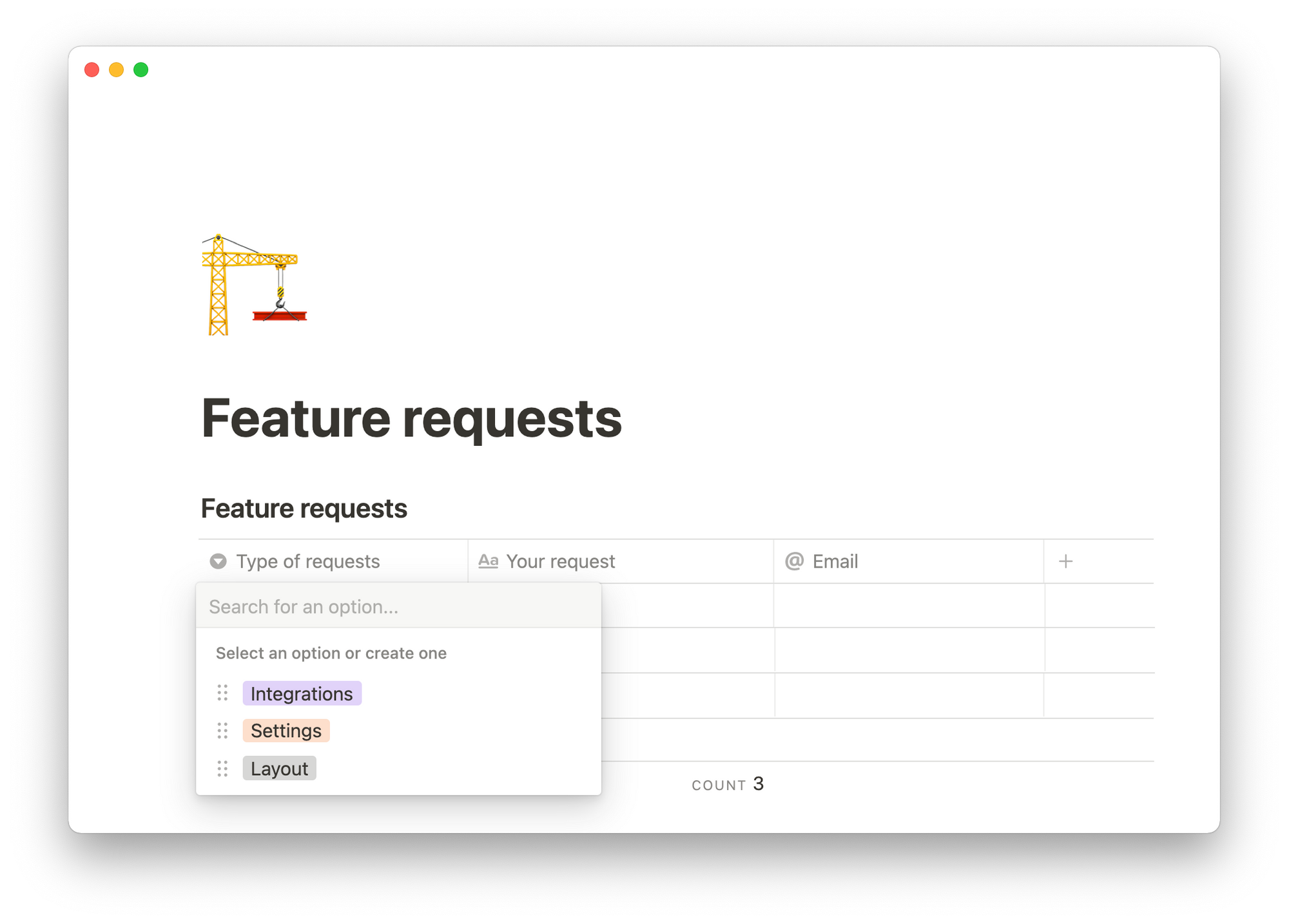 Now invite your bot to your database and use it to access data within Notion. You do this by sharing your database page with the bot via the Share menu. Search for your bot and add it, as you would with a guest in your workspace.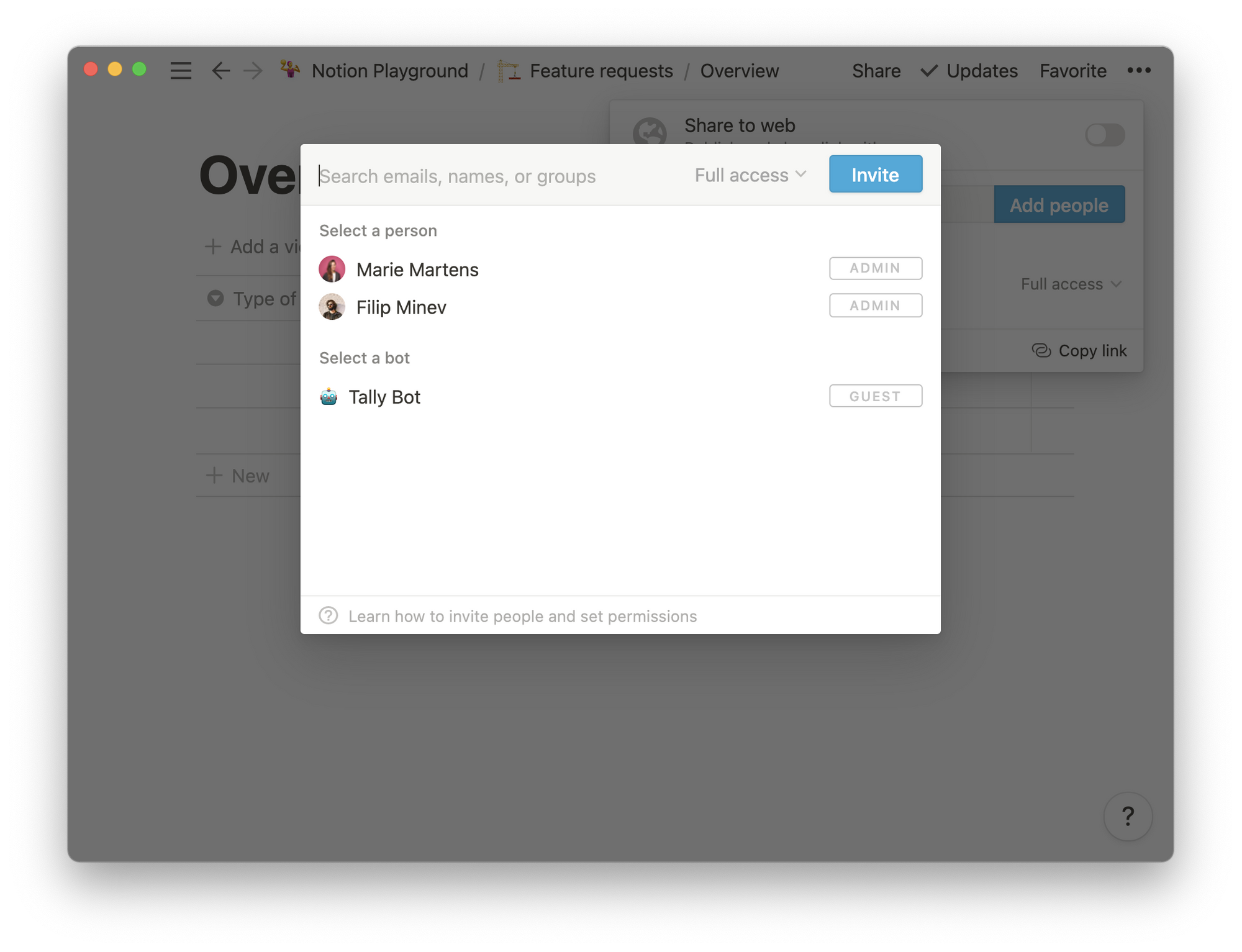 If you don't find your bot, you might have created a Notion page with an inline table (instead of a Database page). In this case, you have to open the table as a page first and then share your page with the bot.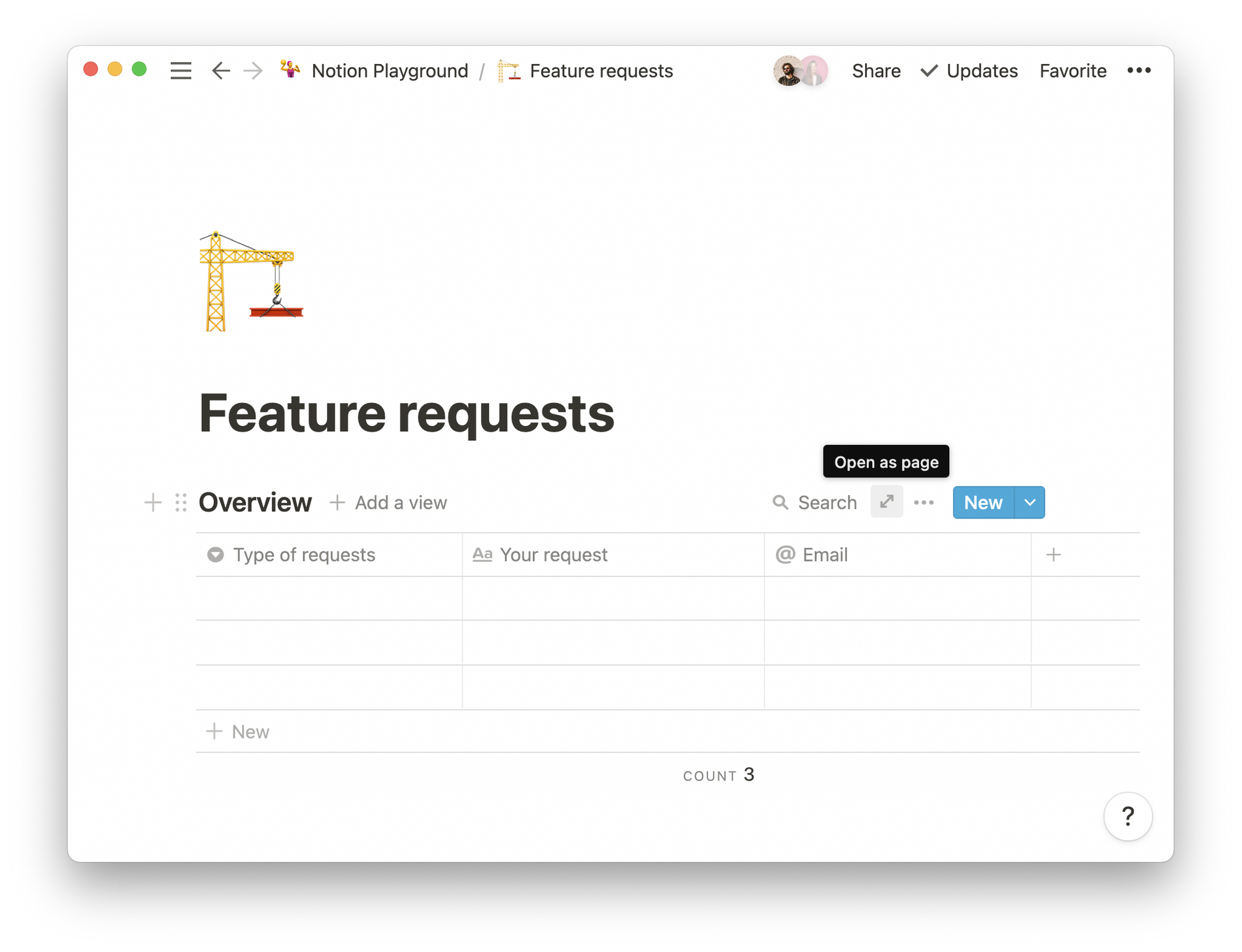 3. Connect your Tally form to Notion
Log into your Tally dashboard and go to the Integrations tab of your published form. Click connect to set up the integration.
Add the bot's API token from Notion (the one you've copied in step 1).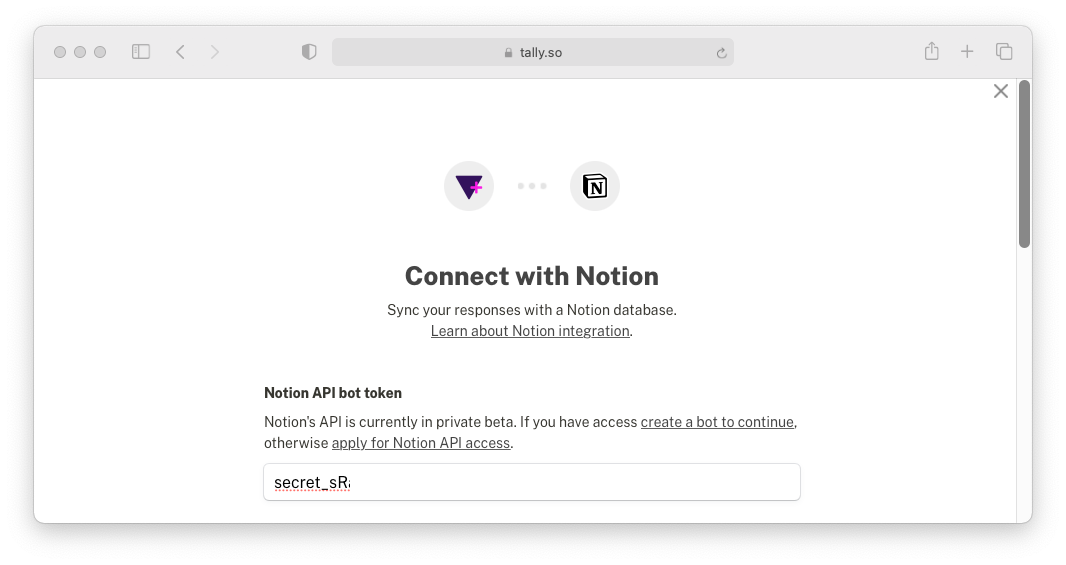 Select the Notion database page you wish to connect to your Tally form and map your Tally response fields to your Notion database.
Switch on the toggle if you wish to sync existing responses from your form to Notion. Exporting previously submitted responses can take a while, especially when there's a lot. Please keep the browser tab open while the responses sync with your Notion database. Open Notion to see the progress as the responses are synced.
Click Connect with Notion, and you're good to go! Your form responses will now get synced to your Notion database.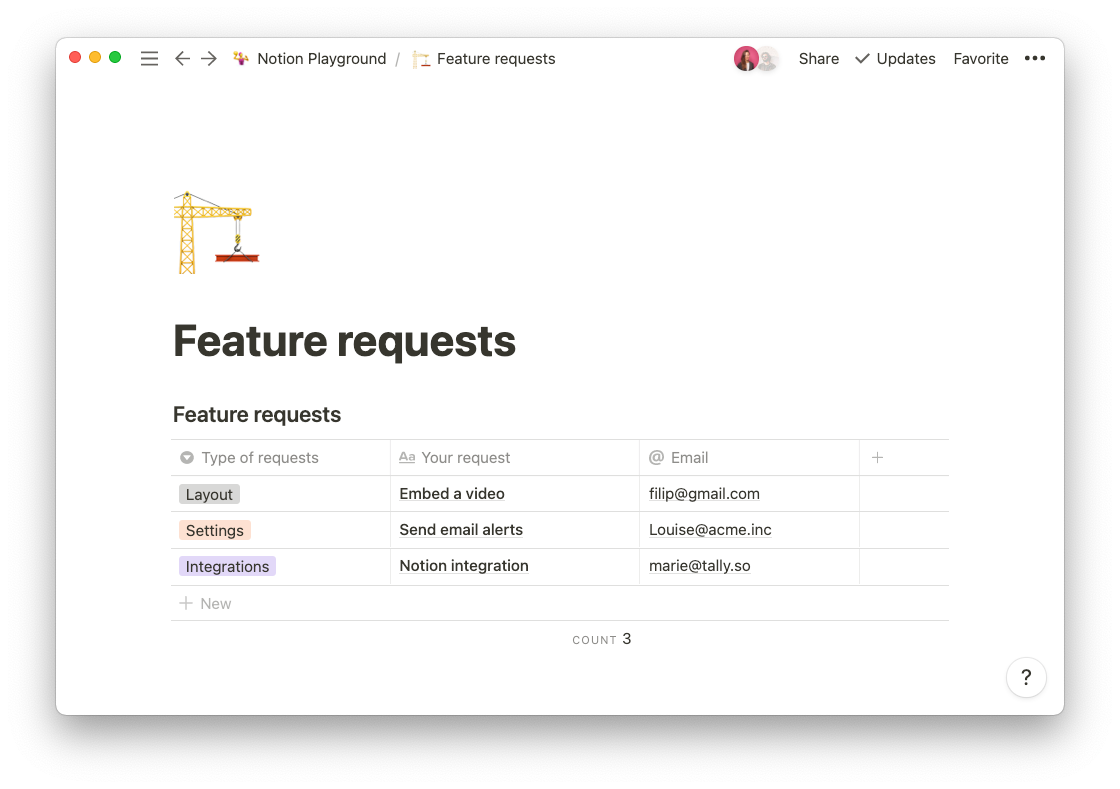 Would love to hear your thoughts!
We're looking for people to test our integration! Feel free to share your feedback via this form.
Did you know?
Besides syncing form responses to Notion, you can also embed a Tally form on a Notion page. Read more about it here.