Get an email for new form responses
Self Email Notifications allow you to automatically receive an email after every form submission. Sending an email to yourself (the form creator) is free to all Tally users. Tally Pro users can fully customize email notifications, as well as send emails to respondents.
How it works
Go to the form settings of your published form and look for the toggle Self Email Notifications. Switch it on to receive emails after every form submission. All emails are sent from notifications@tally.so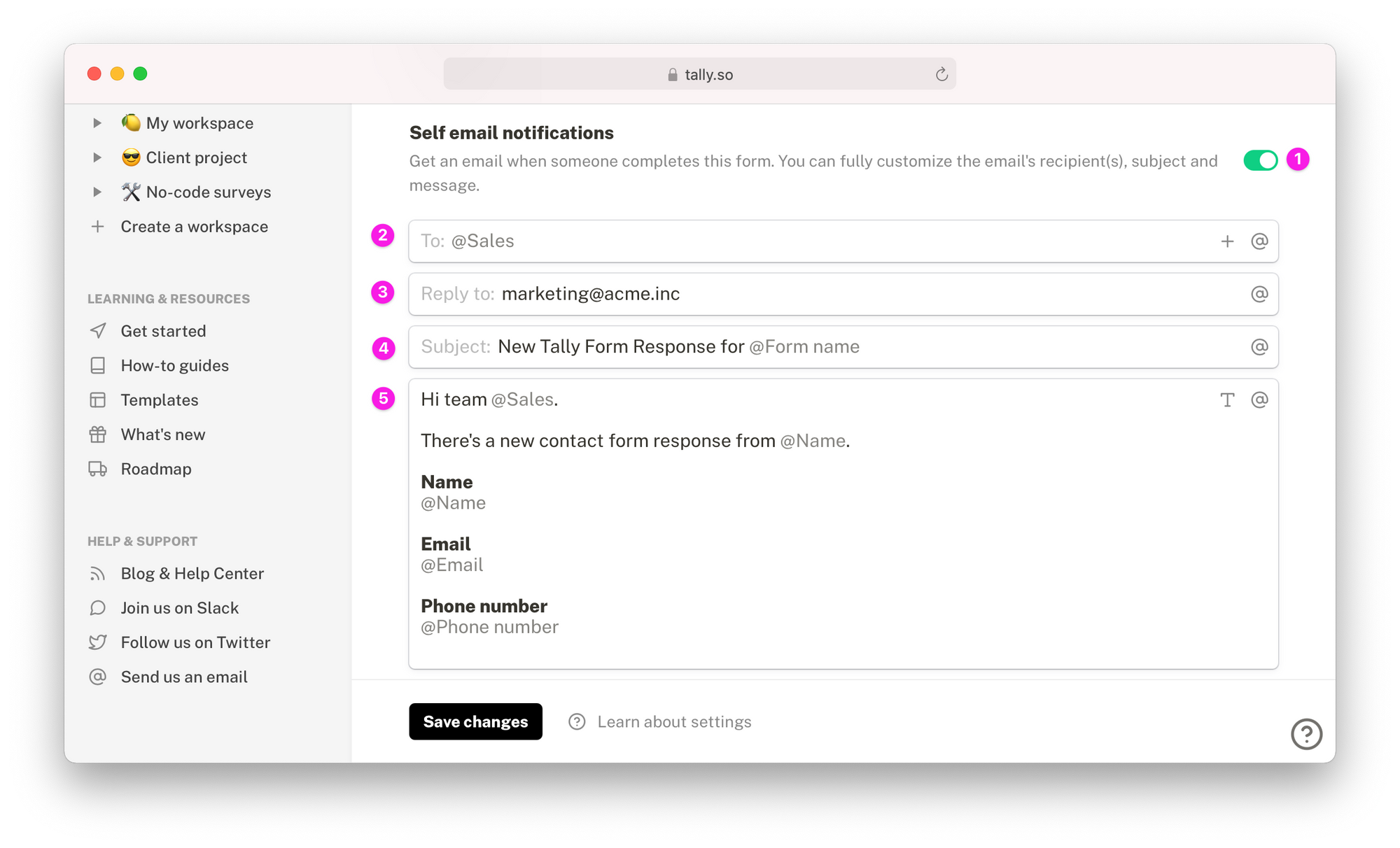 To field: The default email address is that of the form creator. Change the email address if you want to send the form responses to another email address. You can just type an email address, or type @ to insert a variable (input fields, calculated fields, or hidden fields) from your form. Separate multiple addresses or variables with a comma.

Reply to: Only use this field if you want the recipient to be able to reply to your email. Add an email address, or type @ to insert a variable.

Subject: The default subject is New Tally Form Response for @Formname. Write anything you like in the subject field or type @ to insert a variable.

Email body: All answers are inserted by default. Customize the content as you like and type @ to get a list of responses.
→ Send emails to respondents
→ Send different emails based on responses