Want to close your forms on a certain date, limit form responses, or lead respondents to another web page after submitting? Looking for a way to send customized email notifications, remove Tally branding, or to translate error messages? Form settings now allow you to:
You can find your form settings in the Settings tab of your published form.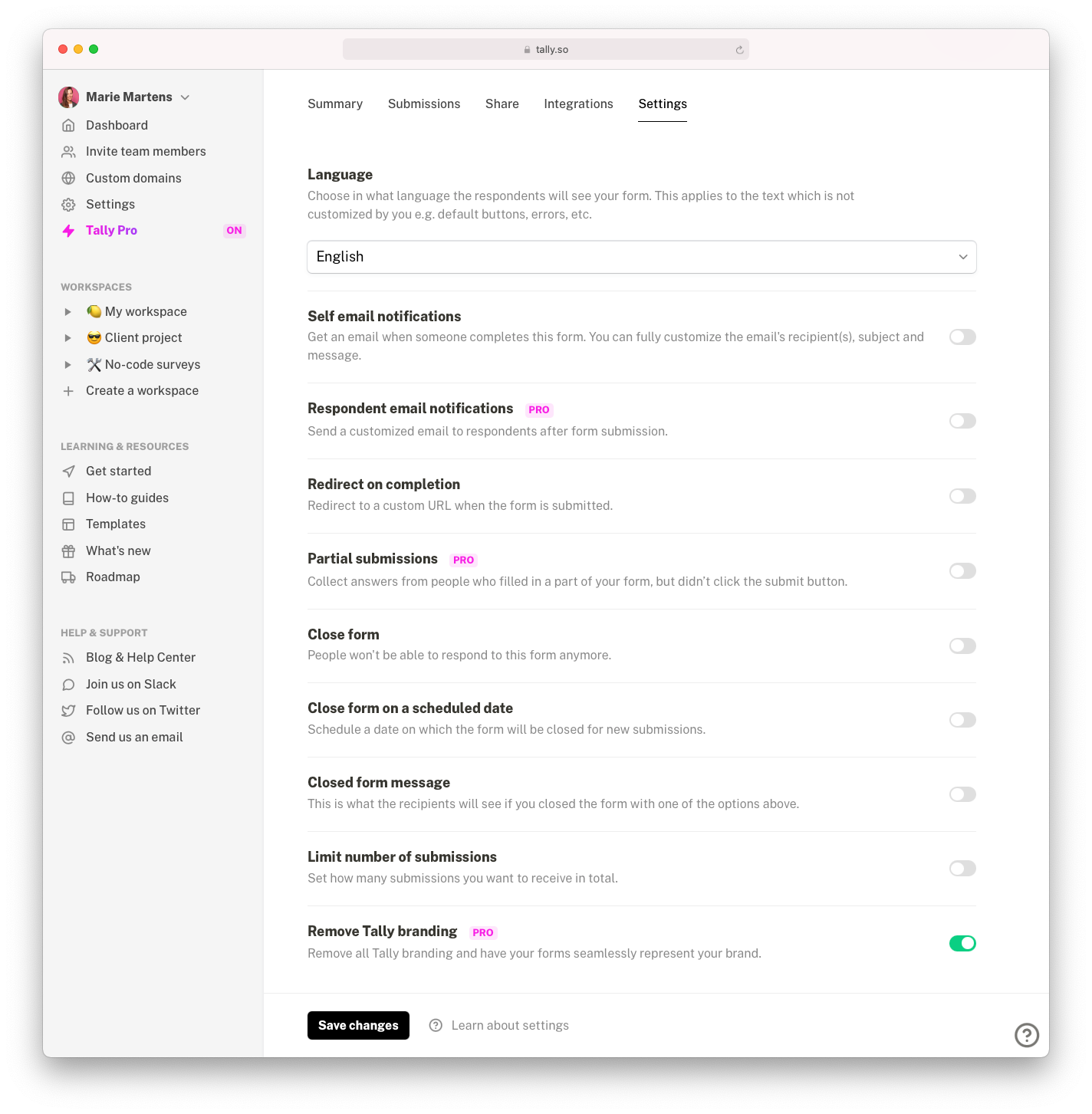 Change your form language
Tally supports multiple languages. Default texts and error messages in your forms can be displayed in:
🇺🇸 English (default)
🇧🇪 Dutch
🇫🇷 French
🇮🇹 Italian
🇪🇸 Spanish
🇩🇪 German
🇰🇷 Korean
🇸🇪 Swedish
🇫🇮 Finnish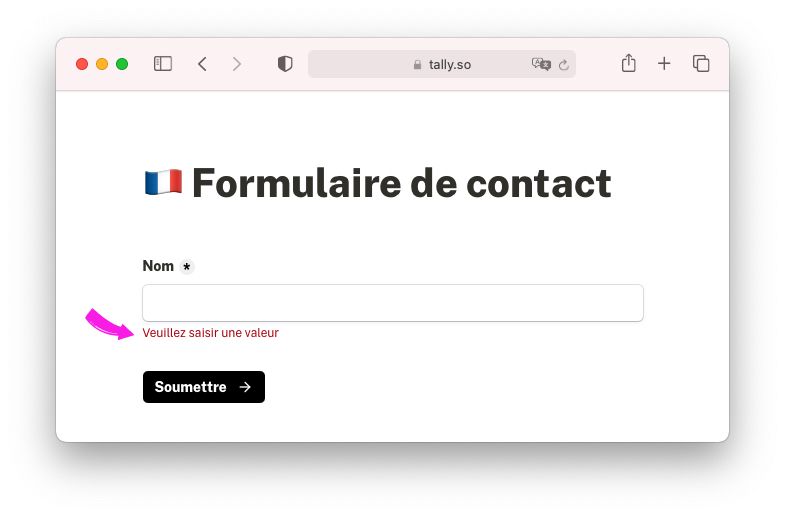 Close your Tally forms
Want to close your forms after the first 50 submissions or on a certain date?
Form settings let you:
Close your form manually for new responses
Close your form on a scheduled date
Limit the number of responses
When you close your form, you can also customize the closed message for your respondents to see. You can edit the title and description text of your closed-screen message. Here's an example of a custom closed message screen: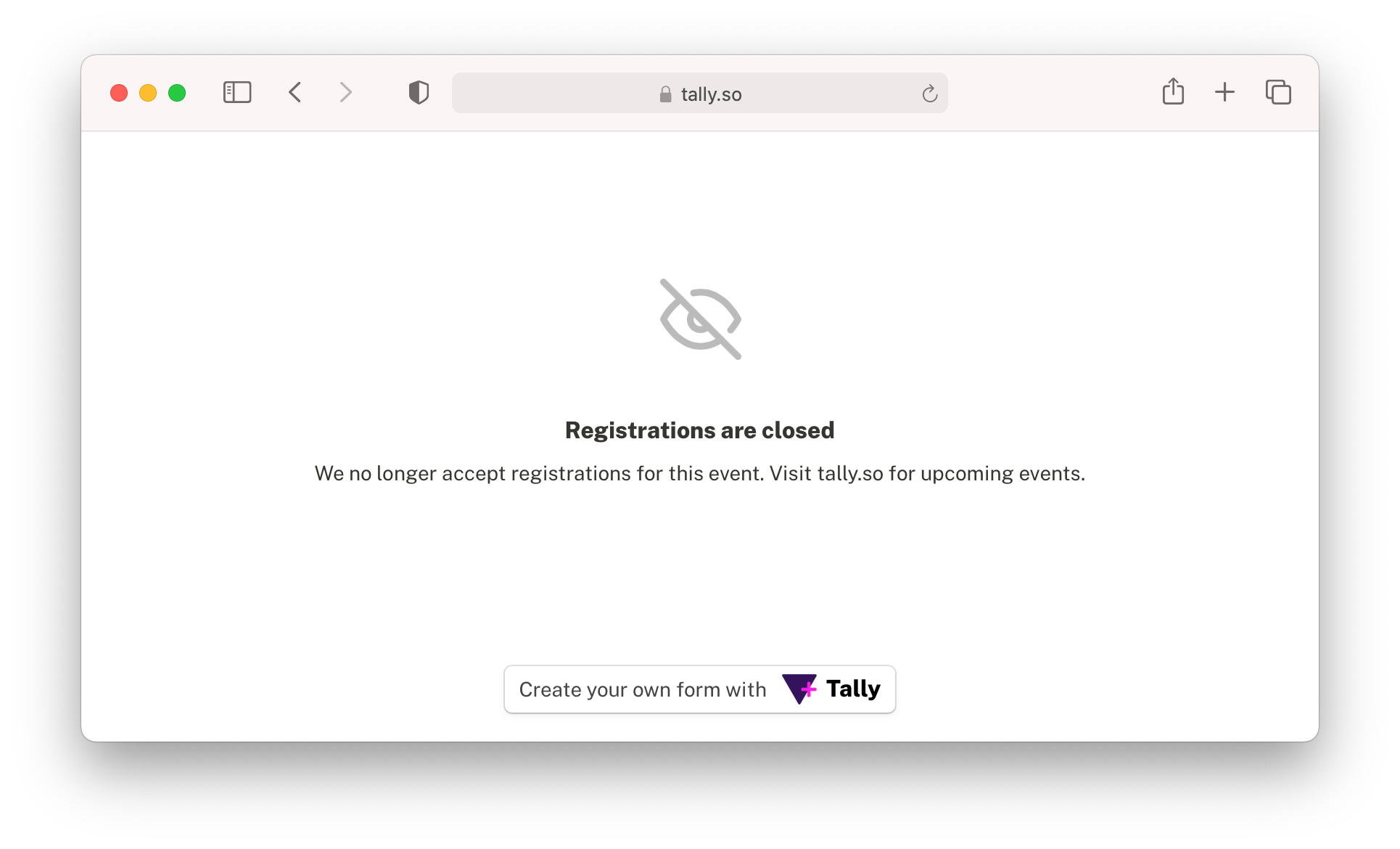 Redirect on completion
Want to take your respondents to a web page of your choice (e.g. to your website or a calendar tool) once they filled in your form? You can easily set it up using our redirect on completion feature and even pass information from one form to another or (or any web page).
When you activate 'Redirect on completion' a new web address of your choice will load once the submit button is clicked at the end of your form. Respondents will not see (custom) Thank You pages when you redirect them after form submission.

Partial Submissions
What if you could view unfinished submissions of respondents that don't complete your form? Partial Submissions does just that! Gather data from lost leads, find drop off points and improve your form conversion rates. Read more about how to view and export Partial Submissions.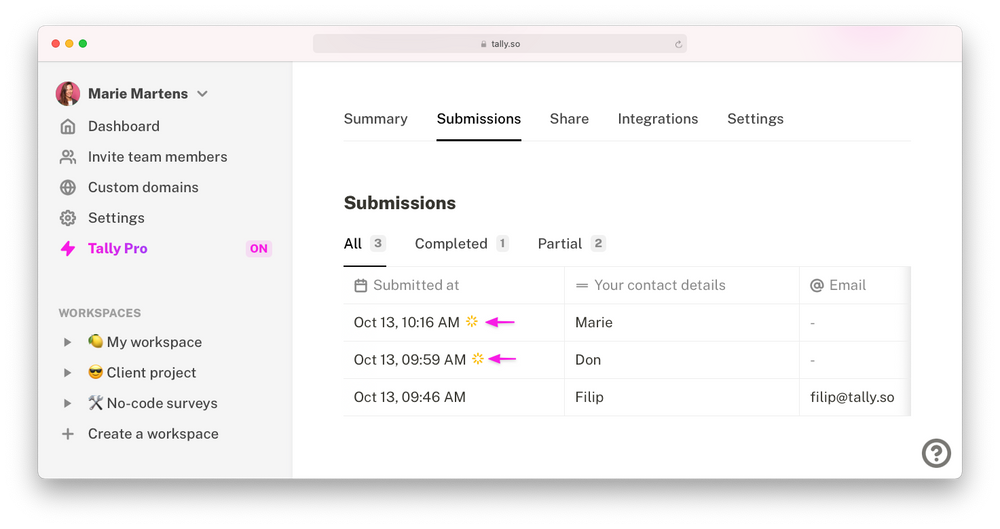 Self Email Notifications
Self Email Notifications allow you to automatically receive an email after every form submission. Sending an email to yourself (the form creator) is free to all Tally users. Upgrade to Tally Pro to:
Change the recipient's email address
Add multiple email addresses
Fully customize the content of the emails
Insert variables to send different emails based on form responses

Respondent Email Notifications
Set up respondent notifications to send a follow-up email to your respondents. You can use this to share a summary of their form responses, thank your respondents, or share a score of a quiz or test. Respondent email notifications are fully customizable and part of Tally Pro.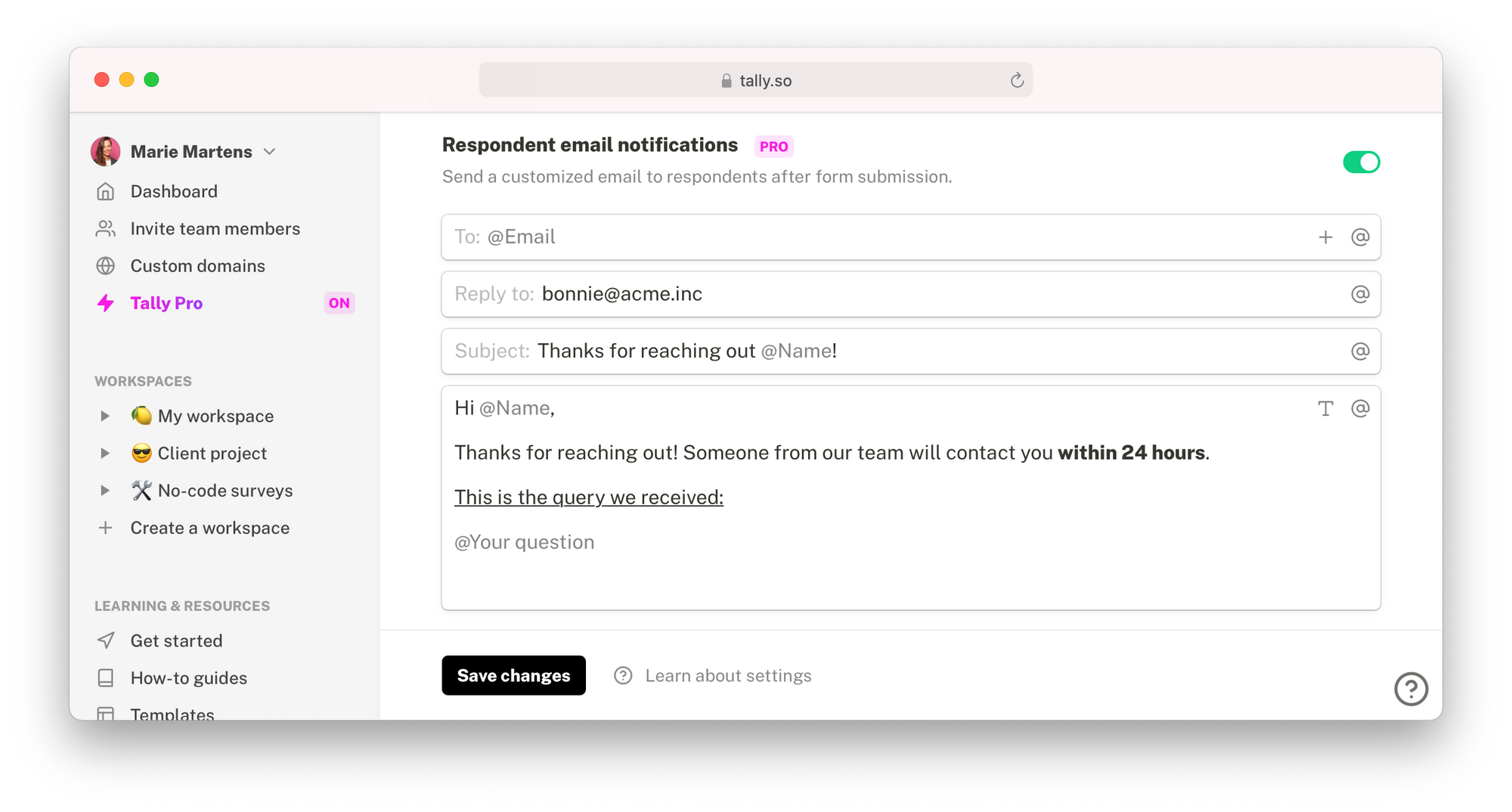 Remove Tally branding
Looking for a way to create forms that fit your brand seamlessly? Tally Pro users can hide the "powered by Tally" badge in the footer of your form and on your Thank You page.