Send an email to respondents when they submit a form
Set up respondent notifications to send a follow-up email to your respondents. You can use this to share a summary of their form responses, thank your respondents, or share a score of a quiz or test. Respondent email notifications are part of Tally Pro.
How it works
Go to the form settings of your published form and look for the toggle Respondent Email Notifications. Switch it on to send an email to your respondents when they complete a form. All emails are sent from notifications@tally.so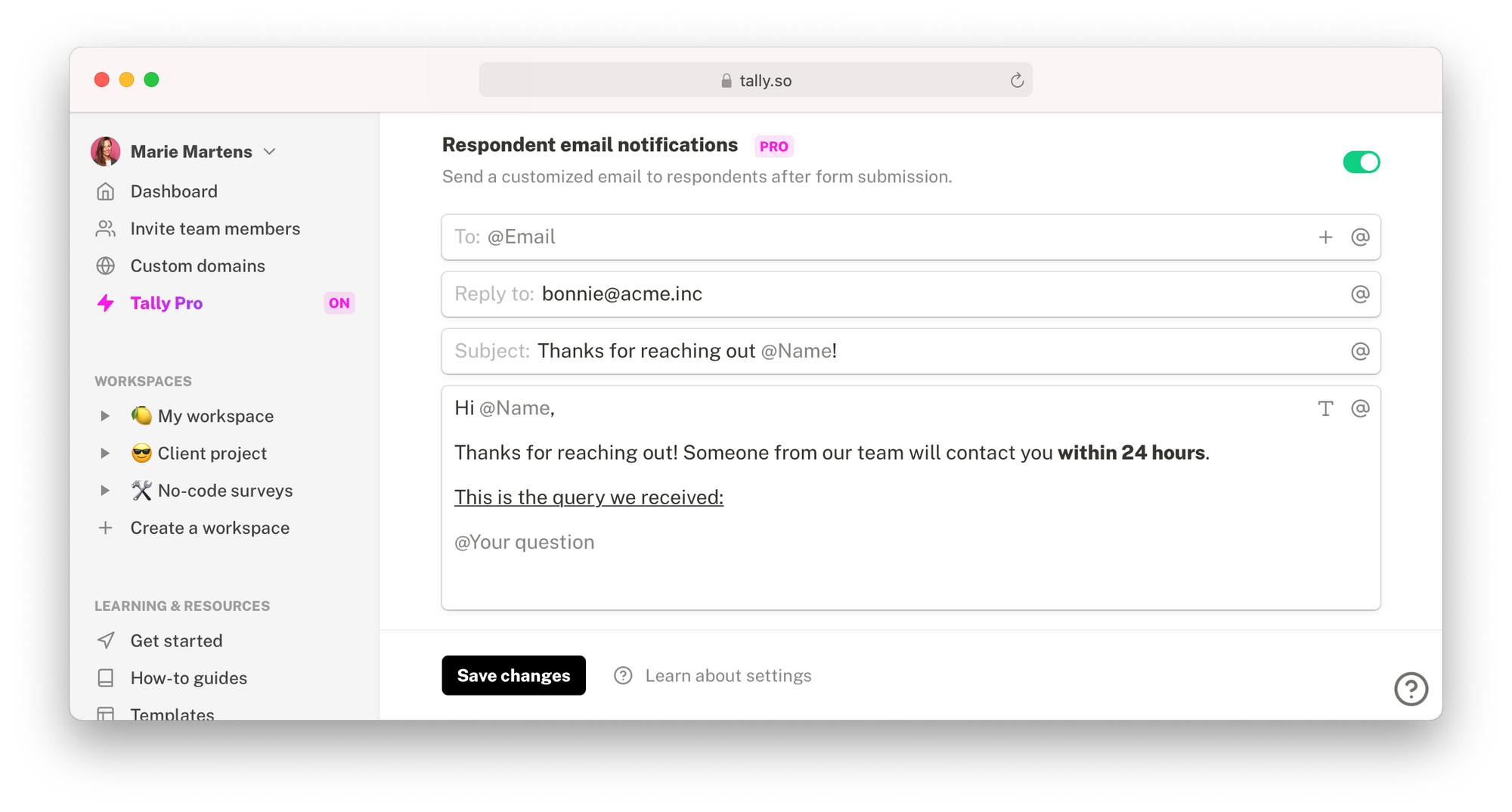 To field: Type @ to insert an input field (e.g. email), hidden fields or calculated fields from your form.

Reply to: Only use this field if you want respondents to be able to reply to your email. Add an email address, or type @ to insert a variable.

Subject: Write anything you like in the subject field or type @ to insert a variable.

Email body: Customize the content as you like and type @ to get a list of responses to insert. Select text to apply text formatting.
→ Learn more about self email notifications
→ Send different emails based on responses