Tally now supports multiple languages. Default texts and error messages in your forms can be displayed in:
🇺🇸 English (default)
🇧🇪 Dutch
🇫🇷 French
🇮🇹 Italian
🇪🇸 Spanish
🇩🇪 German
🇰🇷 Korean
🇵🇱 Polish
🇨🇿 Czech
Questions, answers, placeholders, and buttons can be customized by the form creator. The language setting only applies to text which can not be customized such as error messages, closed-form messages and the default thank you page.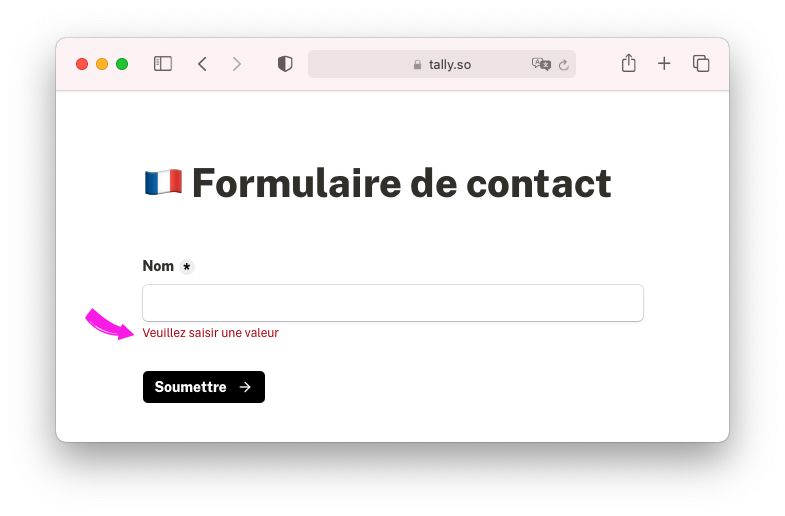 You can change your form language in the Settings tab of your published form.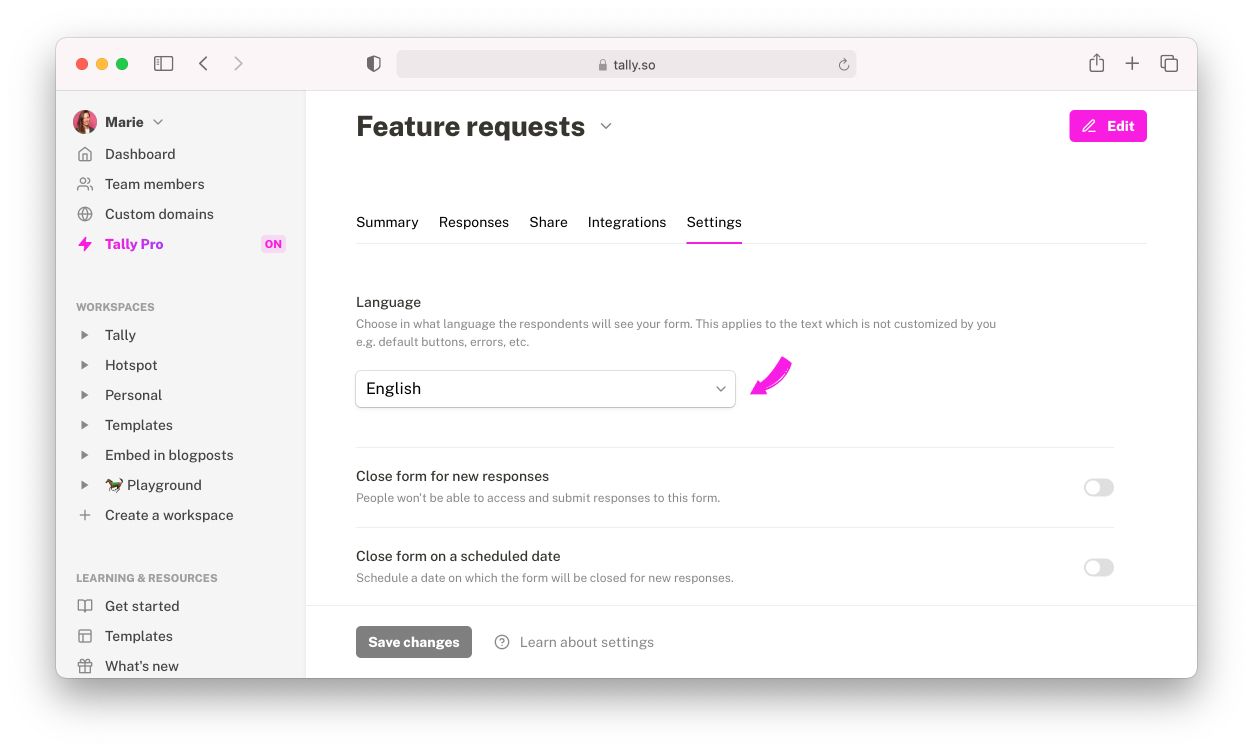 Don't see the language you're looking for? Let us know via the form below!