Do you want to create a (free) landing page for your newsletter or podcast? We created a Notion template with embedded Tally forms to help you grow your audience. Use Tally to:
Collect email addresses with a sign-up form
Receive topic suggestions and display them
Automate sponsorships and payments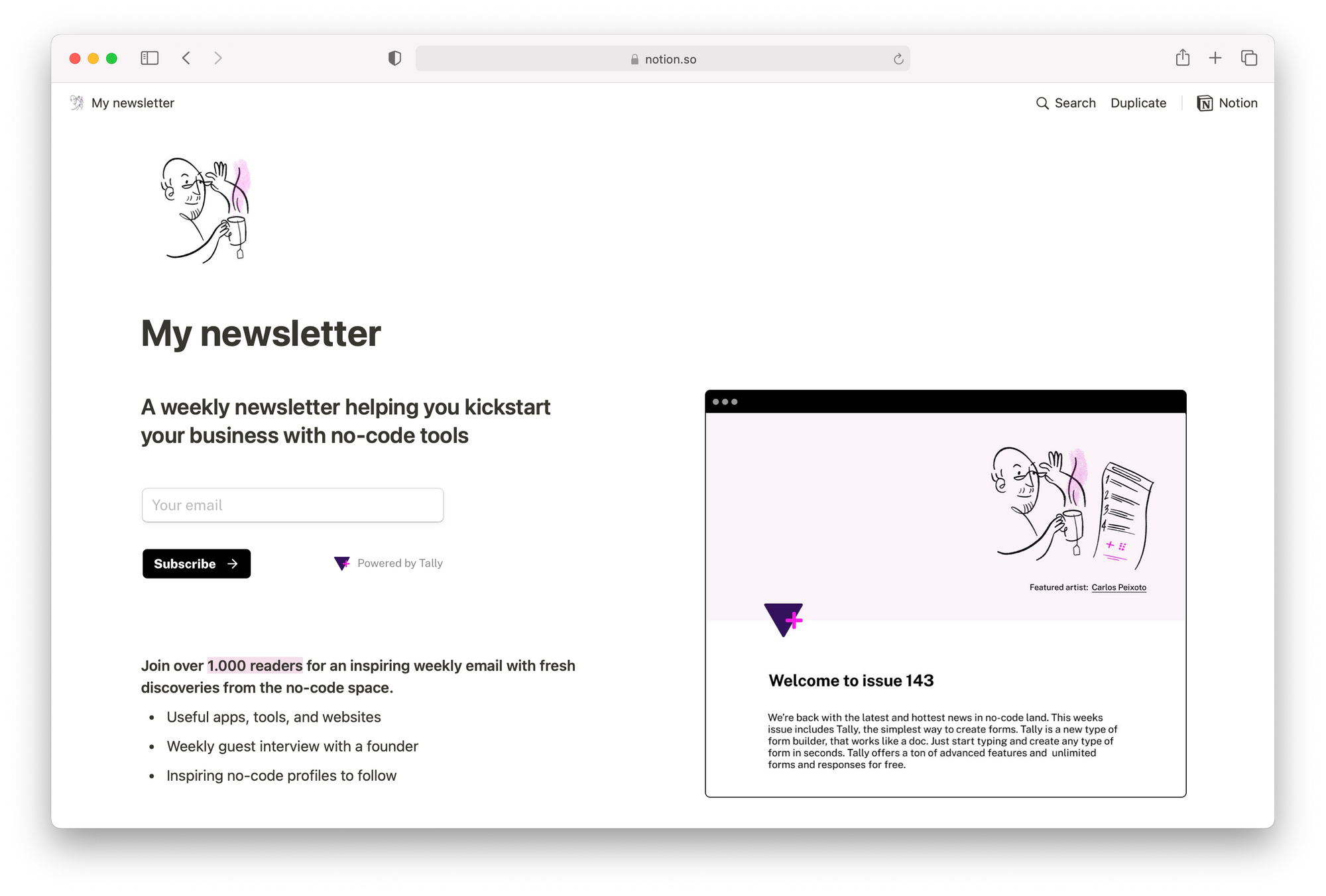 How to create your own
Create a landing page in Notion or start with this pre-made template.
Create a short sign-up form to collect email addresses and embed it on your Notion page. You can embed a Tally form by simply pasting the form embed link, which you will find in the 'share' tab of your published form. You can then connect your Tally form responses to any email provider or other tool via our Zapier integration.
Create a sponsorship form with a payment block, for potential sponsors to register and pay. Use this Tally sponsorship template to get started.
Add a database to your Notion page to display guest or topic suggestions.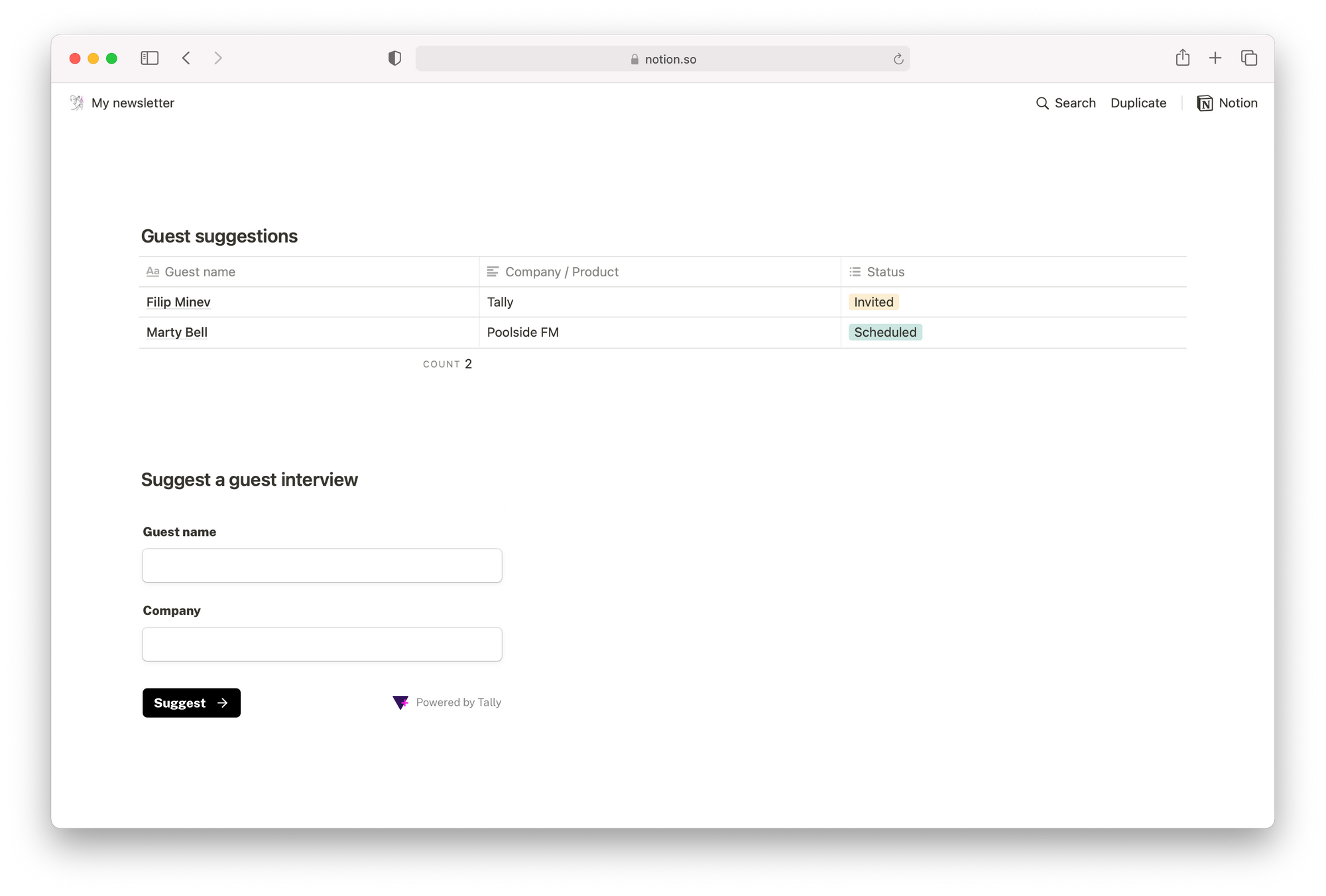 Create a form to collect guest suggestions by your readers/listeners and embed it on your page. Our example uses the combination of a label with a short answer block to ask for the name and company of the suggested guest.
To display the guest suggestions on your landing page, you need to use the Notion integration to sync the answers to your 'Guest Suggestion' form to your Notion database.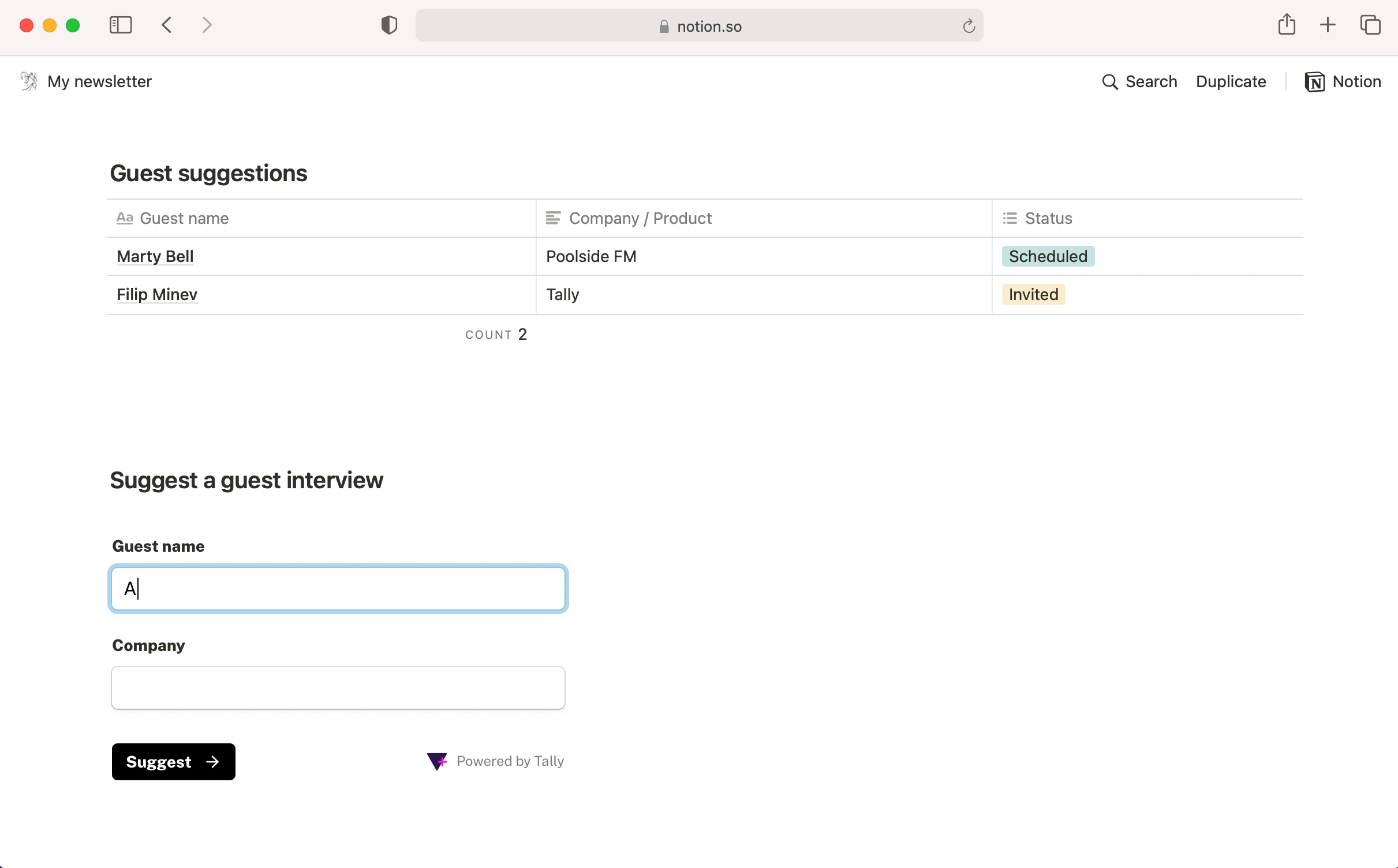 Tip! Host your Notion page on a custom domain with Super.
We're curious!
Would you like to see other Notion and Tally combinations? Or would you like to share other interesting use cases? We would love to hear from you! Don't hesitate to reach out via hello@tally.so or talk to us on Slack.