Templates are an easy way to get started with Tally. If you're building a form and you don't want to start from scratch, you can select one of our ready-made templates from our collection. Browse through our template gallery, pick a template and customize it to your needs.
How to find and use templates
You can choose 'Templates' whenever you create a new form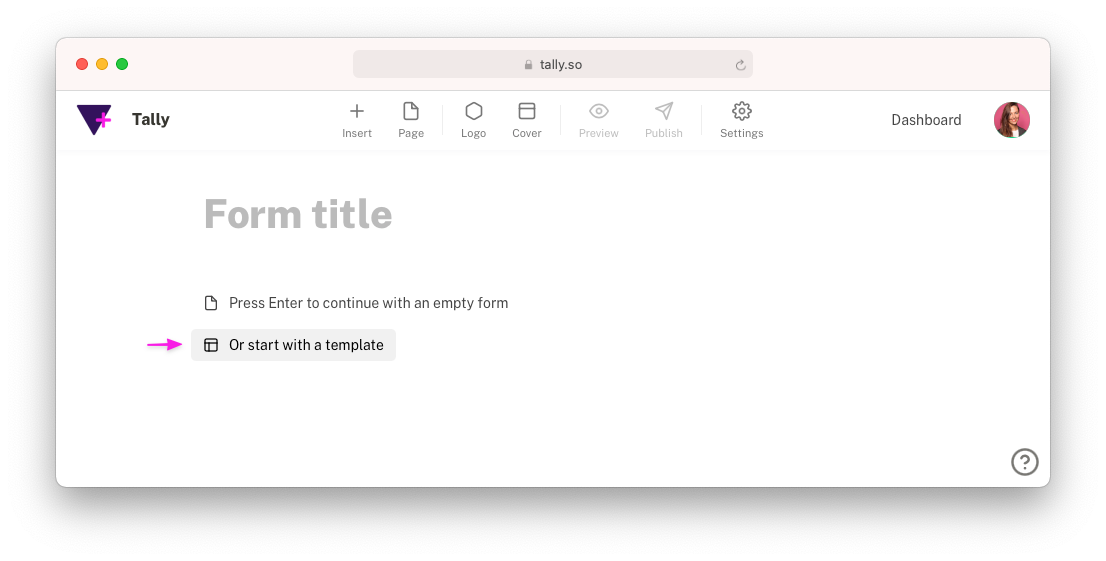 If you are logged in you will find our templates in the sidebar of your dashboard.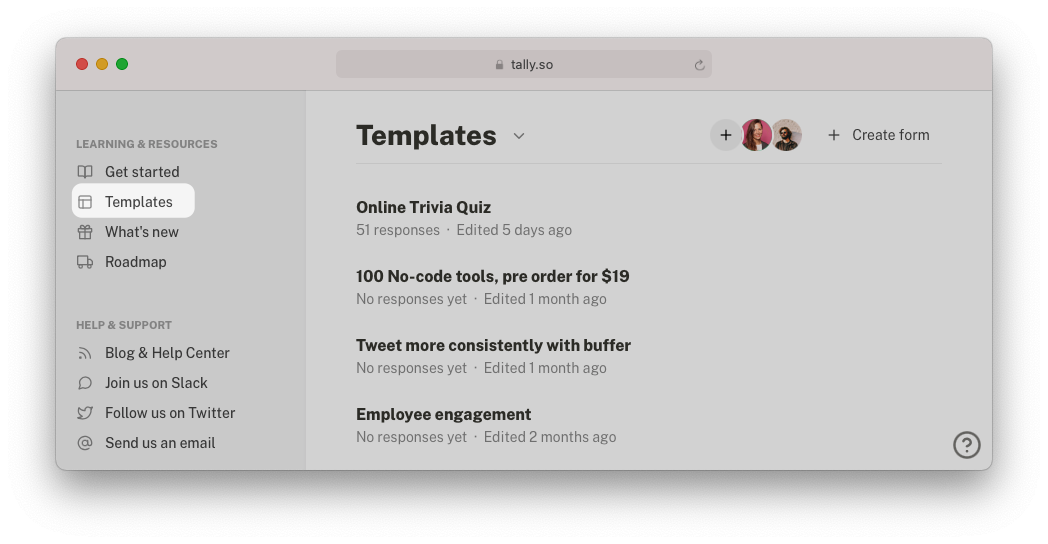 Open a template to preview and click → use this template.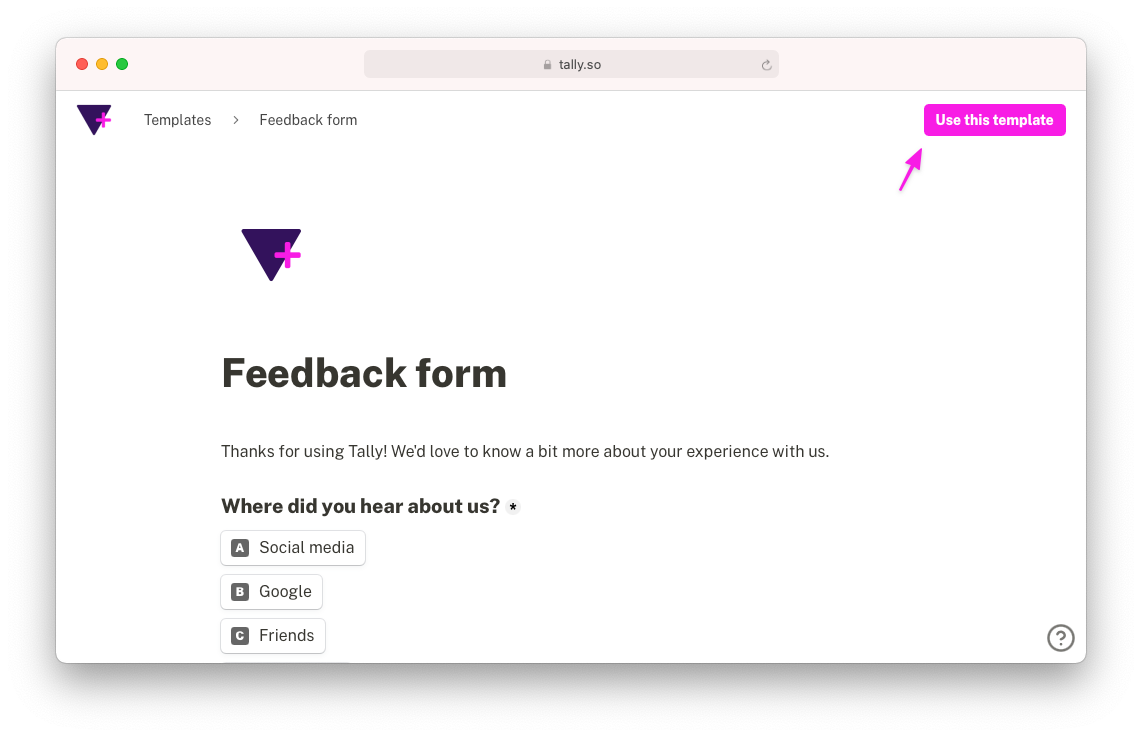 When you are logged in you can also filter on templates made by you or your team.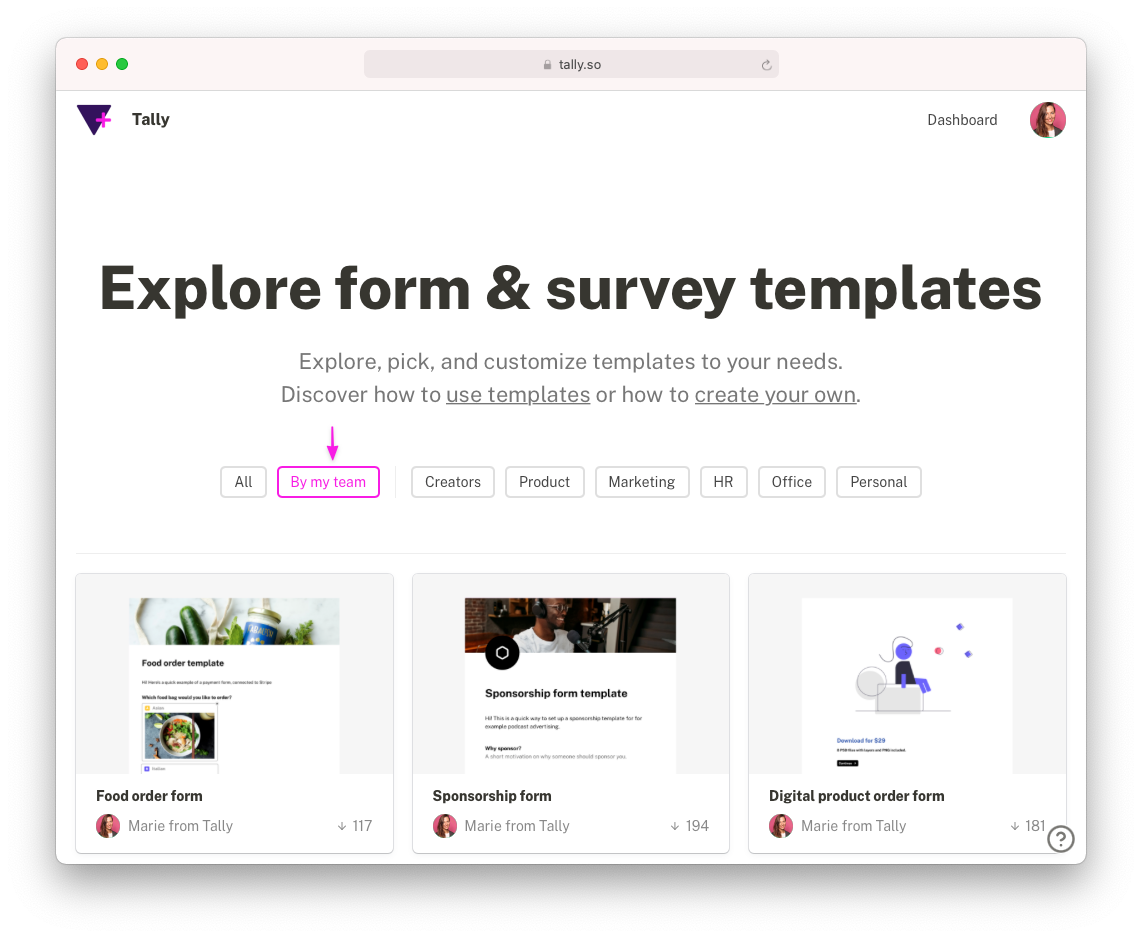 Types of templates
The template gallery is organized in different categories:
Creators: Online orders and payments, registrations, or contact forms
Product: User feedback, research, or churn surveys
Marketing: Customer satisfaction, lead generation, event registration forms
Human Resources: Employee engagement, applications, on- or off-boarding forms
Office: Activity planning, food orders, office organization
Personal: Travel planning, parties, quizzes
Create your own template
You can create and share your own Tally form templates. Read more about it here.
Request a template
Didn't find what you're looking for? We'd love to hear your template suggestions. Tweet them to @TallyForms or send an email to hello@tally.so.