Looking for a quick way to validate demand and sell products online? With Tally you can set up a payment form and checkout in one-two-three. We use Stripe to process payments securely.
Free Tally users can collect payments at the rate of 5% plus a small Stripe transaction fee:
5% + Stripe transaction fee
A Tally Pro account allows you to skip the 5% payment fee.
Create a payment form
Click '+' or type '/' to open the insert model and choose 'Payment' to insert the payment block.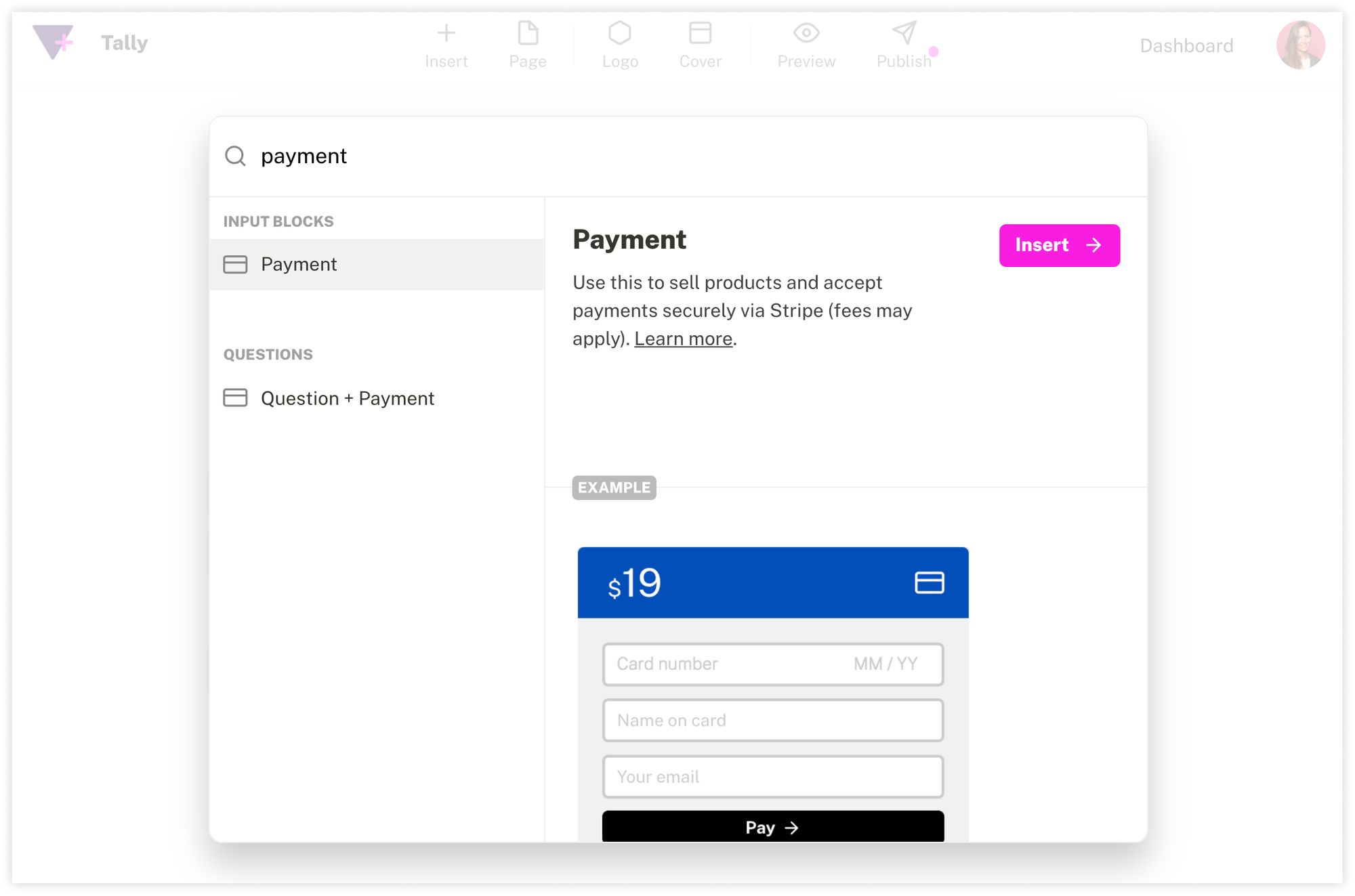 Determine the price (or choose a calculated price from the dropdown menu) and currency of your product. If you don't find the currency you're looking for, contact us. Read more about how to create calculated price fields and checkout forms here.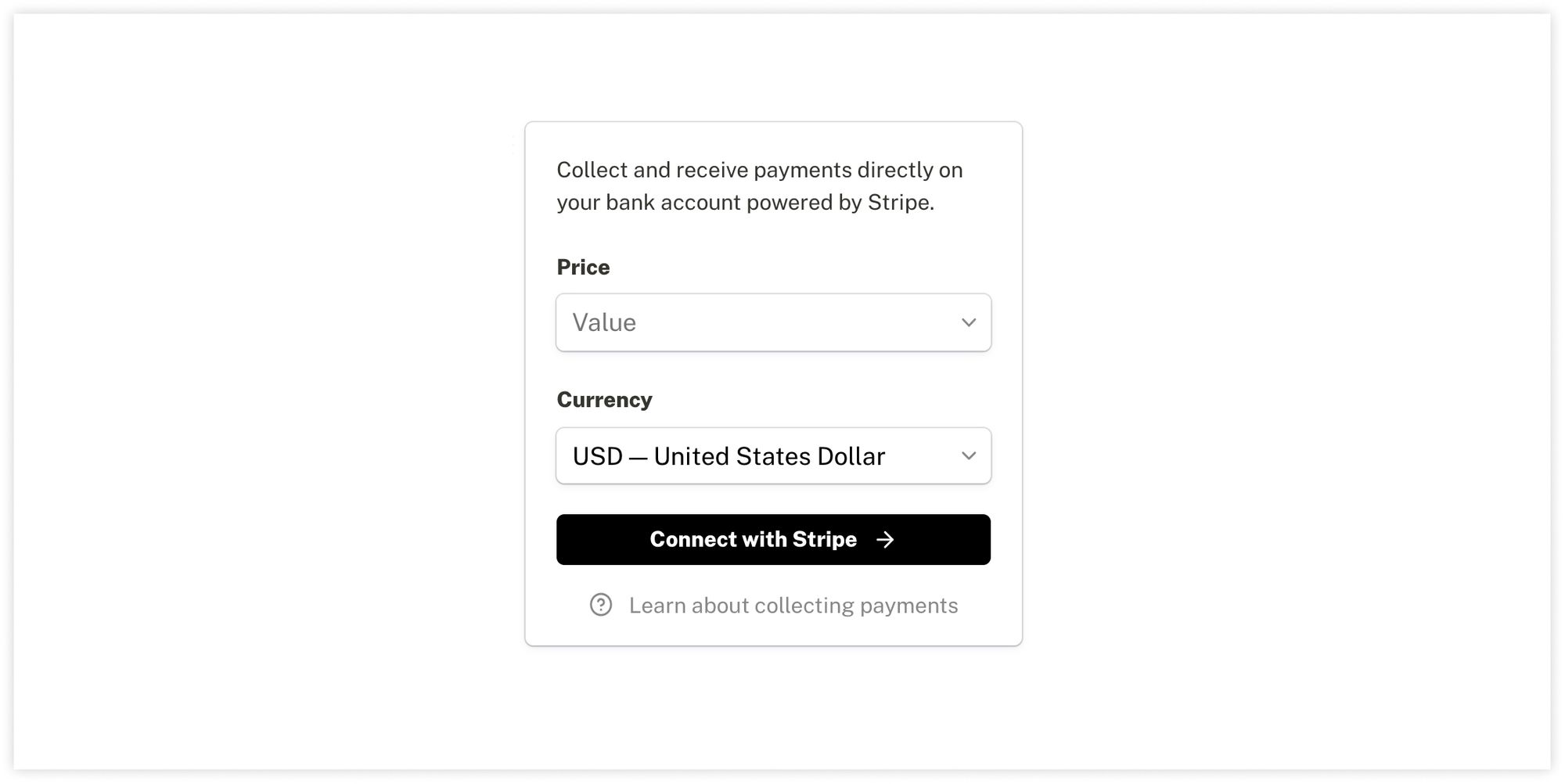 Connect with Stripe. If you are new to Stripe you need to create a Stripe account in order to connect your payment form. Creating a Stripe account is free.
In your published form your respondents will get to see this view where they can securely pay for your product or service: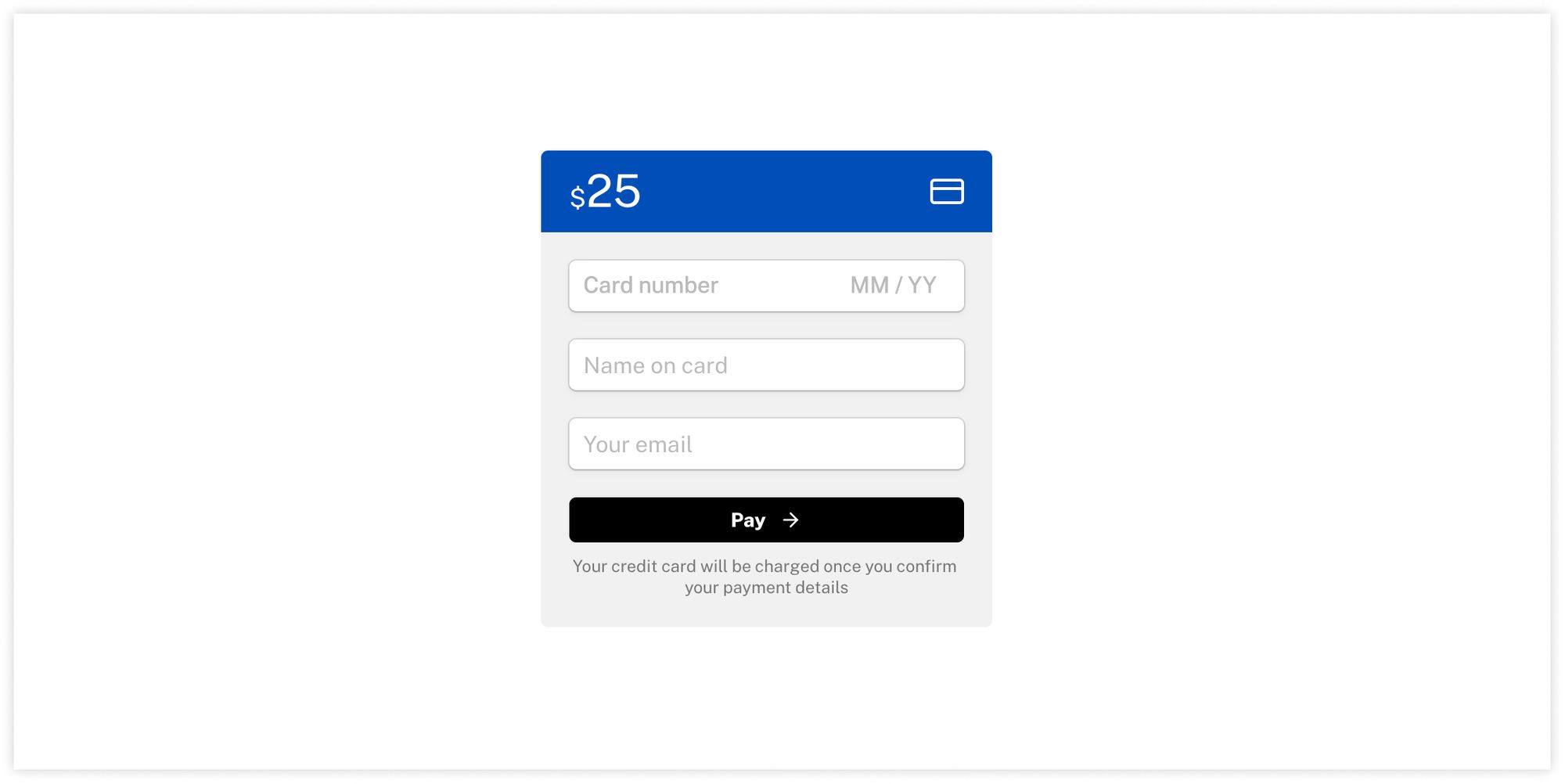 Payments are processed if your respondent clicks the 'pay' button. Credit card details are not stored by Tally, the amount of sold products or services can be retrieved on your results page.