Over the last few weeks, we've introduced webhooks and upgraded our most used integrations: Google Sheets and Notion. You can now also manage your own account settings in your Tally dashboard.

Just like many founders, we were struggling with the million-dollar question: Does Tally have a product-market fit? We asked for your feedback and received tons! We wanted to share our learnings with you, so we bundled them here.
---
🔗 Introducing webhooks
Developers can now use webhooks to send Tally form submissions to a URL or third-party web application. Get started with webhooks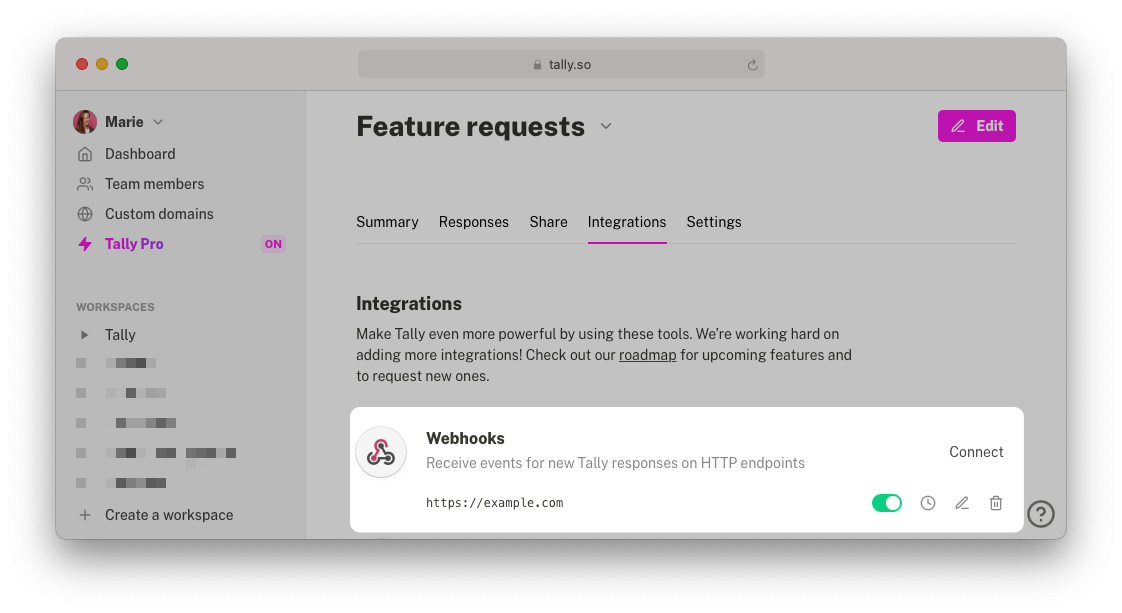 ---
🛠 Improved Google Sheets Integration
With Tally's Google Sheets integration, you can send your Tally form responses straight to Google Sheets. Every time someone submits your form, a new row is created and the results automatically appear in a new spreadsheet.
So what's new? You can now move or delete columns as you like, and your form results will appear accordingly, without affecting the integration. Read more
---
📝 Our Notion integration now supports Page Content
Our Notion integration already supported syncing form responses to page properties, mainly used for capturing structured information such as a date, category, URL, or email. But now, you can also sync form responses to the page content of your Notion pages. This is especially useful for displaying answers with long text. How to set it up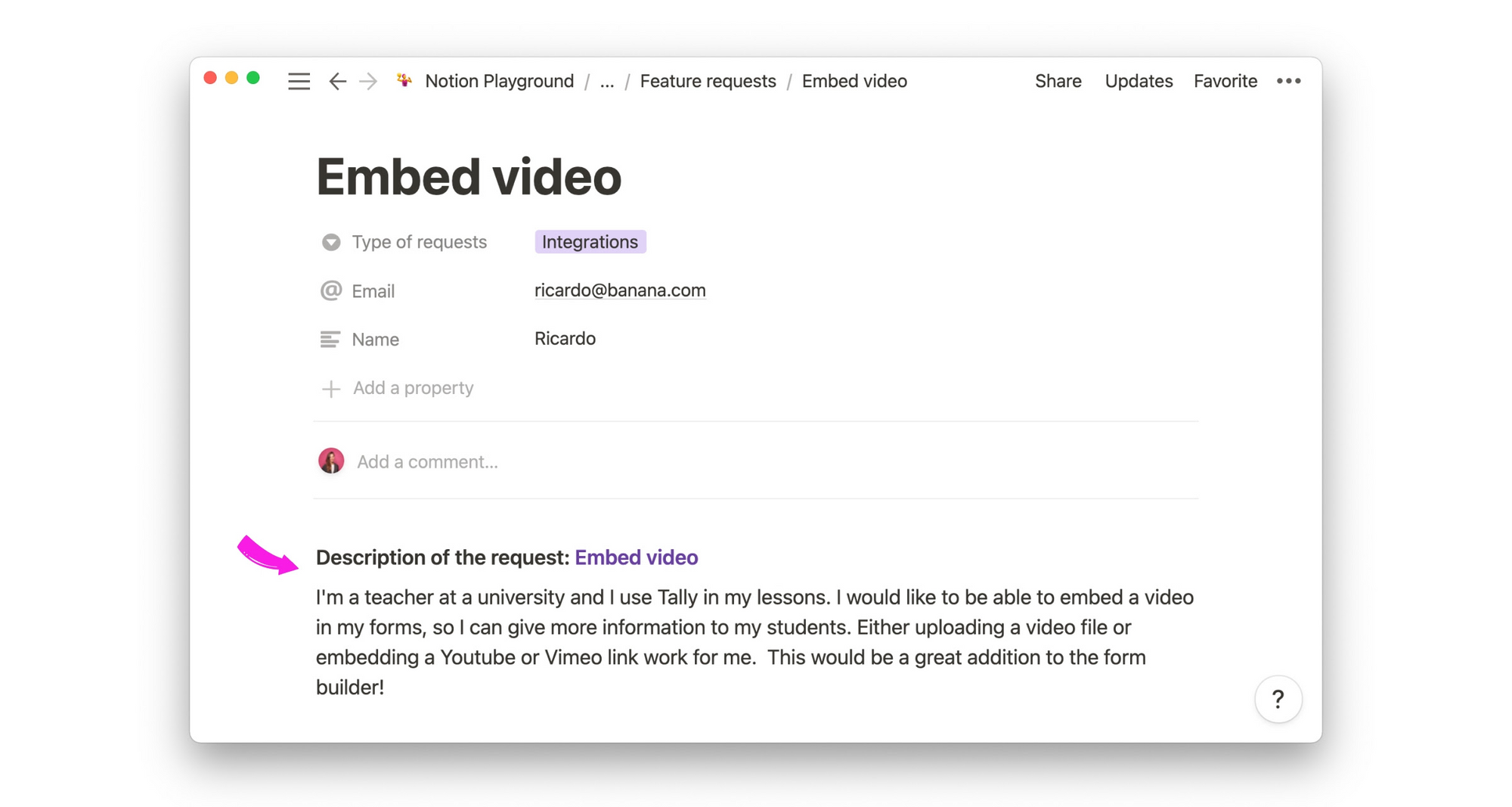 ---
👤 Manage your account settings
You can now manage your own account settings. Click Settings in the sidebar of your Tally dashboard to change your name, email, password or to delete your account. You'll also find your billing details and email preferences in the same place.
---
📚 Do you have Product-Market Fit?
Finding Product-Market Fit is a crucial factor in a startup's success or failure. That's why we created a template to help you measure your PMF, and of course, we tested it ourselves. We asked our users for feedback, deep-dived into the data, and are sharing the results and our learnings here.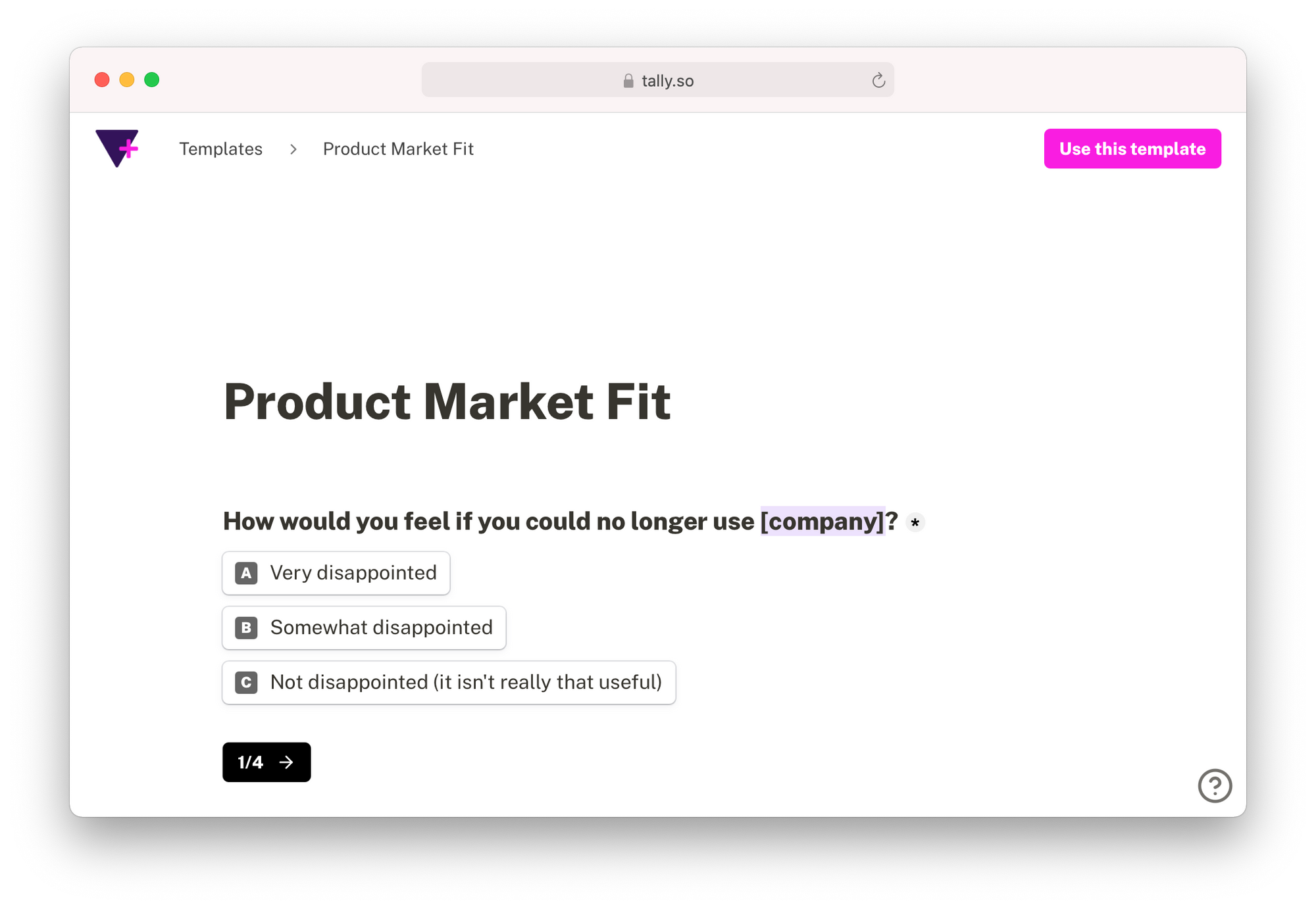 ---
🚀 Upcoming features
To see a full list of updates, check out our changelog. Curious to see what's next? Keep an eye on our roadmap and don't hesitate to submit a feature request. We can't wait to hear from you!

Marie & Filip
Co-founders of Tally