Keeping track of the traffic to your Tally forms in Google Analytics is available to Tally Pro users. Start by finding the tracking code snippet for your property.

Sign in to your Analytics account, and select the Admin tab. From the ACCOUNT and PROPERTY columns, select the property that you're working with. Click Tracking Info > Tracking Code.
Find your tracking code snippet. It's in a box with several lines of JavaScript in it. Everything in this box is your tracking code snippet. It starts with <script> and ends with </script>. The tracking code contains a unique ID that corresponds to each Analytics property.
Copy the snippet without editing it and past it into the Tally code injection box in the general settings of your custom domain or pretty URL.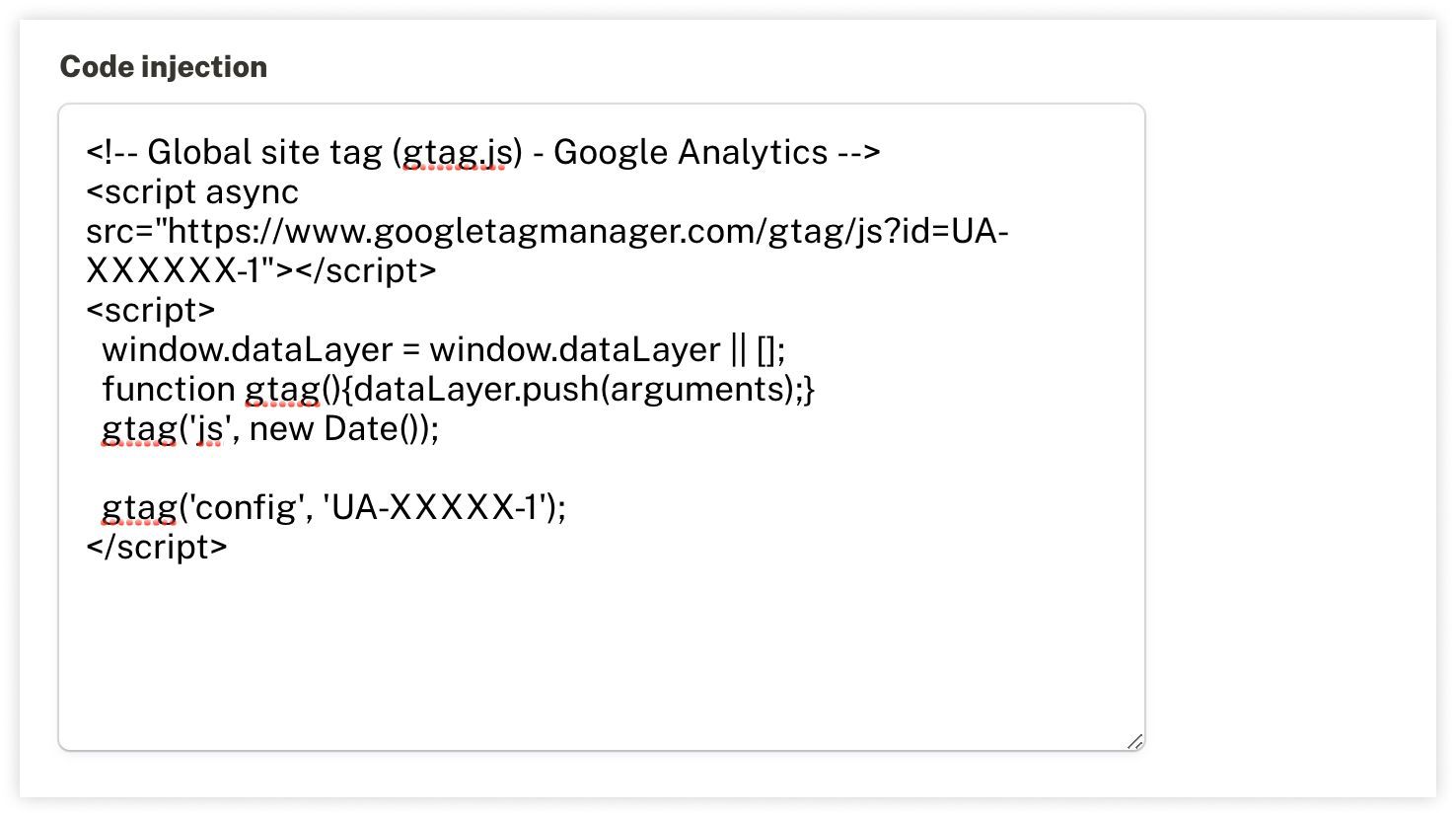 Your domain is now fully integrated with Google Analytics and you can review your form metrics on the Google Analytics dashboard at any time.
We're here to help?
Want to know more about adding Google Analytics to your Tally forms? Don't hesitate to  reach out via hello@tally.so or feel free to join our Slack channel for immediate support.
We are always looking for new ways to improve Tally, if you have a suggestion, please request a feature below.